Five... great network games for iOS
Unreal tournaments
---
iGamer If the thought of multi-player games in iOS conjures up images of two people huddled over an iPad, fingers battling for screen space, think again. Sure, there are multi-player games like that, but there are many more which don't involve invading each other's personal space.
You can hook up two devices using Bluetooth, connect them over a Wi-Fi network, or play over the Internet. And thanks to some of the brilliant turn-based games, you don't even have to be in front of your device at the same time as your playing partner.
The games we've chosen here have all been chosen for their ability to give you a quick burst of fun over Wi-Fi or Bluetooth, and each one is a belter.
Flight Control

Two air traffic controllers, a handful of landing pads and multiple aircraft of varying sizes and types. All you have to do is land them safely. As a single-player game, Flight Control is good fun, but the network multi-player mode is brilliant. Communicate using voice chat, share landing duties - or just try and knock each other's aircraft out of the sky.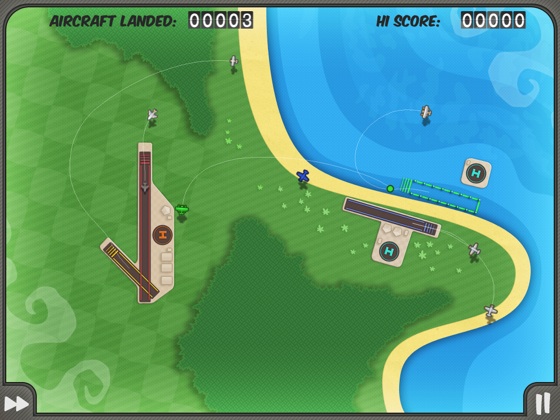 Reg Rating
80%
Price
£0.69
More Info
Flight Control (iPhone)
•
Flight Control HD (iPad)
Modern Combat 3: Fallen Nation

As mobile first-person shooters go, Fallen Nation is as good as it gets. There's action galore as you battle to save the US from the People's Republic of Korea - that Kim Jong-il will do anything for the autographs of a few of Hollywood's finest. Take the role of rear gunner and take out enemy troops as your plane flies low, or battle it out on your Wi-Fi network in multi-player mode. With seven different types of gameplay, six maps, and up to 12 players in a single battle, getting bored is not something you'll have to worry about.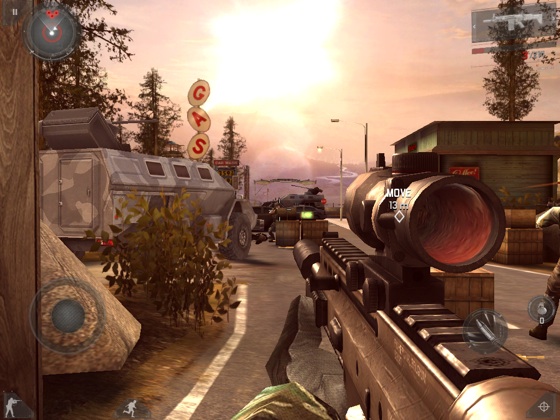 Reg Rating
75%
Price
£4.99
More Info
Modern Combat 3: Fallen Nation (iPhone and iPad)