This article is more than 1 year old
Politicians call for Modern Warfare 3 censure
Will no one think of the children (who shouldn't be playing it anyway)?
Four MPs have tabled a motion calling of Parliament to express "deep concern" about how videogame Call of Duty: Modern Warfare 3 allows players to "engage in gratuitous acts of violence against members of the public".
The MPs are Keith Vaz (Labour, Leicester East), Bob Russell (Lib Dem, Colchester), Sir Alan Meale (Lab, Mansfield) and Jeremy Corbyn (Lab, Islington North). All four yesterday tabled an early day motion on the matter in the hope that it will be debated by Parliament in the near future.
The four said they note how the game depicts "harrowing scenes in which a London Underground train is bombed by terrorists, bearing a remarkable resemblance to the tragic events of 7 July 2005".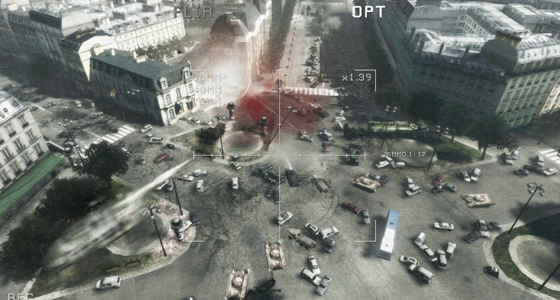 Paris, actually, but you get the idea
Vaz, for one, has a long record of complaining about violent videogames as one of the causes of society's ills, so it's no surprise the motion also claims "there is increasing evidence of a link between perpetrators of violent crime and violent video games users".
In fact, the jury is open. It's generally held that it's not a good idea for adult-oriented games - of which MW3 is one; its only certified for sale to folk over the age of 18 - to fall into the hands of nippers, but there's no clear-cut evidence that virtual violence engenders it in the real world.
Mind you, it does happen, kind of.
Still, some take such allegations too far, claiming games like MW3 are terrorist training videos.
The motion "calls on the British Board of Film Classification [BBFC] to take further precautions when allowing a game to be sold".
Short of banning the game, there's not much the BBFC can do but give MW3 an 18 certificate which, er, it has. But Vaz and co. would probably prefer the stronger sanction. ®