Sony HMZ-T1 3D head mounted display
Strap-on movies for your pleasure
---
Review Watching a movie with Sony's strap-on Personal 3D Head Mounted Display is one of the more extraordinary cinematic experiences you can have. Imagine the intensity of large screen IMAX somehow ciphered through display panels more befitting a digital camera. It's like watching TV in a sensory deprivation tank: weird, uncomfortable and yet strangely addictive.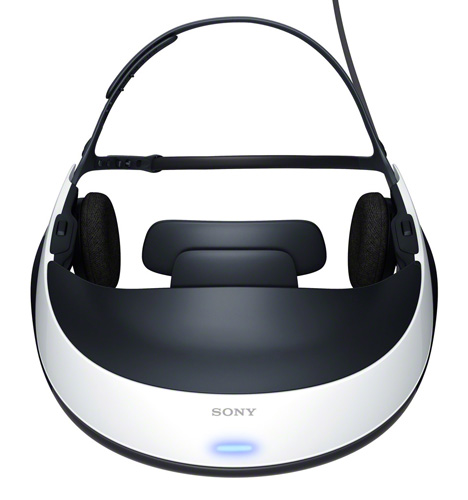 Viewing spectacle: Sony's HMZ-T1 Personal 3D Head Mounted Display
Not that I've worked out who would actually want to buy a HMZ-T1 headset and I suspect Sony hasn't either. Only a limited number are shipping into the UK (an unofficial source – actually a salesman working in the Harrods Sony Centre - told me it could be as low as 250 units, which may or may not be true); at £800 Sony clearly doesn't consider it a mass market proposition. But that doesn't make it any the less fascinating.
Sony has dabbled with video headsets before – congratulations if you have a Glasstron in your loft, circa 1997, it's probably worth a mint by now – but this is radically different. The HMZ-T1 is a two-part system comprising a 3D Head Mounted Display and HDMI tethered Dual Output Switcher. The latter feeds the former sound, vision and power from a single cable feed.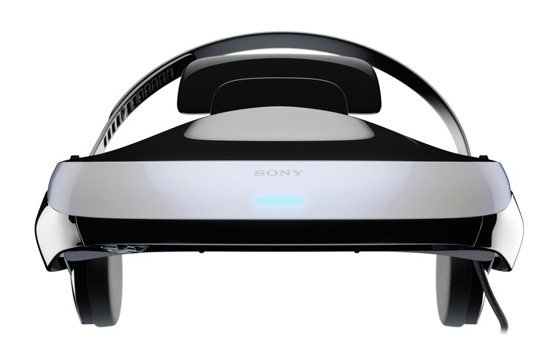 If only Sony designed cars...
The headset has no batteries, so you can forget about wandering the corridors of your council house starship pretending to be Geordi La Forge. This is a sit-down and keep still gadget. The 3D HMD comes with an adjustable noggin-strap, plus a padded forehead rest to secure the contraption in position. It looks geeky cool but is, in truth, a little cumbersome.
The stylised design, which sees the visor protruding from the face, isn't an homage to Star Trek. It's actually required to conceal a complicated optical block that incorporates two eye-ball facing 0.7inch OLED panels.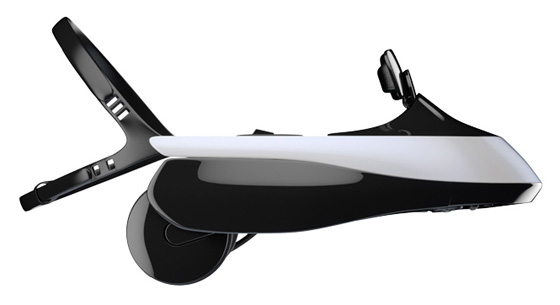 ...or boats
There's no remote control (obviously) although there are volume, menu and settings controls on the underside of the visor. Of course, if one of the sources you're watching is Blu-ray, you can still navigate your deck in the traditional way, provided you know where to point the remote control.
Similar topics
Narrower topics