Think your CV is crap? Your interview skills are worse
Really, why do you even bother...
---
The applicant stared like a rabbit caught in headlights at the interviewer.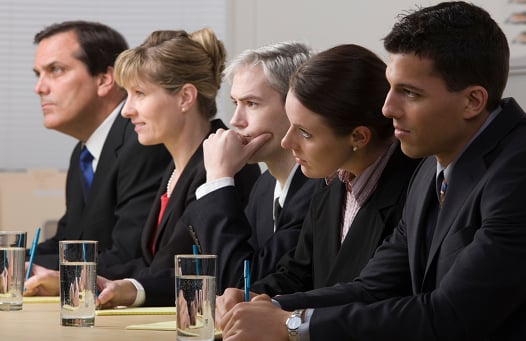 He did not have a clue how to answer the question, so he decided to mumble something unintelligible because it would help him sound more clever as he racked his brain.
Was it a fearsome query about lambda functions or spanning trees do you think ?
No. It was: "What was the last book you read?" and he had managed to get it wrong. Quite impressively so. But not in a good way.
The iron rule of interviews is that every single word on your CV is a possible source of questions and that should be something that works in your favour – even if it includes interests and education and not just skills. It's always easier to pass a test when you know what direction the questions are coming from, which just makes you look worse when you don't get them right.
One applicant I interviewed couldn't tell me which optional modules she had taken on her degree. No she wasn't 50, like me; she was less than a year out of university.
Your CV was what got you the interview, so you should make sure you can back it up. Once you've had a few jobs, you risk looking bad when they throw a question about a skill you last used two to three years ago.
Interviews are sampling processes. They can't hope to cover everything you've said you've done, so any gap between the CV's claims and the reality gets a lot of attention. Also they may be as interested in the older skill as your current one, so skim a manual or two just to warm up the grey matter.
Don't complain about horrible bosses ... we ARE horrible bosses
Sometimes I hear from a candidate that his current boss is a shambling moron whose personality is an unstable mix of dishonesty and ignorance barely held together by malicious greed. His management style draws upon both forms of Marxism – Groucho and Karl. He can recite The Art of War from memory and he frequently quotes from it at meetings (in the original Chinese of course). You feel you have to leave now or you and he will settle your disputes with knives.
The IT at your department looks like it's run by monkeys, the management are in league with Al Qaeda, HR is outsourced to Resource Solutions, compliance has been infiltrated by Accenture and Jack Bauer has told you that the back office wants you dead.
Today you found a live rat in your coffee.
If the recruitment process is working properly, (yes I know that's a big if) then the CVs will look a lot like each other and often be filtered by people who don't know your speciality, so 20 per cent of your value can be the brand image of the firm you are working for. Sometimes I get told explicitly that they want people from top firms, so slagging it not only makes you look difficult to manage, but also undermines their decision to interview you.