Don't look back in anger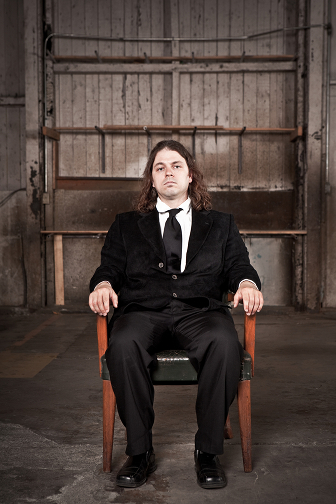 It's not an interrogation... oh wait, it kind of is.
A good tone is "more in sorrow than in anger", seeing the end of your current role as perhaps based upon having done the work you were hired for, mixed with some enthusiasm for the next job. That last term is important. I get feedback from employers that some candidates lose points simply by showing no real interest in their work. Their view is that if you can't look interested when you're trying to sell yourself, will you be committed to the work ?
After my last article I received harsh feedback saying that some of you aren't salesmen. You are wrong, you are selling something very expensive: your time.
Try using Google. A mere 30 minutes looking up basic info about a firm can make you look so much better at interview.
As a techie you might think that the business of your employer is nothing to do with you, which is a terrible mistake. Increasingly interview processes include "the business" side of things, which feels it has some value to add. They are often wrong about this, but it's still your problem, since they won't understand how impressive it is to have forced Lotus Notes to have worked for a whole month without a major failure. The business side often has a veto, so you need to show that even if you will never even see an email from a customer, you know what they are.
Paris is a suburb of London
If you're travelling a serious distance to your interview, for example from Paris to London, remember you've been hot and sweaty and may be spending a day in a small room with poor ventilation... and yes that is a real complaint from interviewers.
Timekeeping
I feel silly even writing this, but turning up late is just so bad. Most managers see interviewing as having a real impact on their actual work, not only that but if you are stressed after getting there your performance goes down hard. Aim to get there early enough to grab a coffee beforehand, but don't turn up much too early either, since that can irk the hiring manager as well.
And be polite
Your mother told you that manners would be important one day and failing to show basic courtesy has cost good people jobs they deserved. It depresses me that people need to be told that when someone enters the room, you stand up, offer your hand and smile. You say thanks when given anything from coffee to a pen, because this is part of...
The Pub Test
You spend more time with the people you work with than those you sleep with and both types want to be confident that it's not going to be too painful.
Yes I know some techies have personalities that combine the worst traits of Klingons, evangelicals and accountants. I've even hired some, and a few of my ex-managers might have some comments, but given the choice a manager will hire the person he thinks he will get on with best and as above some of the people making decisions can't evaluate your ability, so take the easy option.
A bit of smiling and sounding enthusiastic can't be that hard can it?