This article is more than 1 year old
Sony Bravia KDL-55HX923 55in LED 3D TV
Viewing it large
Review The KDL-55HX923 is a remarkable Freeview HD TV for many reasons. It's humungous for one, measuring 148cm diagonally. It's also overflowing with image technology and network niceties, as befits a flagship product. Even from a design standpoint, this set knocks the ball out of the park.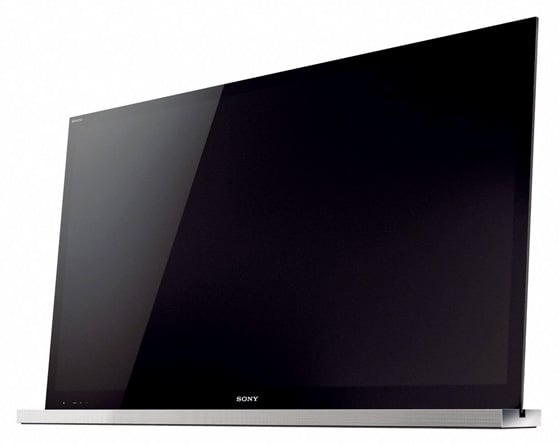 A 55in member of the Monolith family: Sony's Bravia KDL-55HX923
With its edge-to-edge glass frontage and soundbar-stand, this monster screen is surprisingly elegant. It's not even vaguely TOWIE. 
 But that doesn't mean you should necessarily buy one, even if you can drop the best part of three grand without palpitations.
The review model came equipped with a Bunchin (SU-B551S) stand which incorporates its own powered audio system and notches up the price by another £230. The TV recognises when it's been docked in this and prompts you to switch from its internal sound system to that in the external stand. A short HDMI lead is used to link the two, utilising an ARC (Audio Return Channel).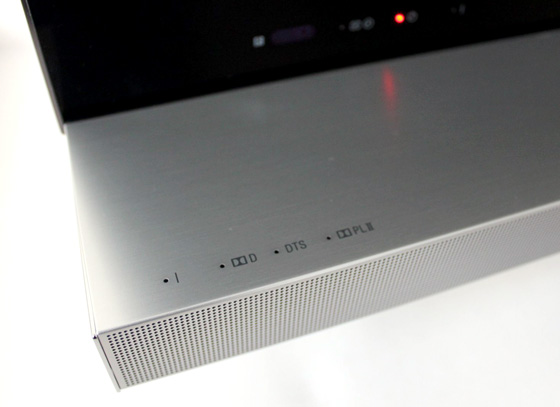 The Monolith Bunchin stand incorporates a soundbar to bolster thin panel telly audio
Rated at 2 x 10W, and bolstered by a 20W subwoofer, the resulting noise is a good deal better than standard TV audio. The KDL-55HX923 is also feature-rich, with some attractions seen throughout the rest of the Sony line, and some new.
I particularly like the fact that an Intelligent Presence Sensor throws up on-screen warnings if it feels you're too close for comfort. This Distance Alert can be disabled, but families with children might want to leave it on. The HX923's glass screen isn't going to look its best covered in jammy fingerprints.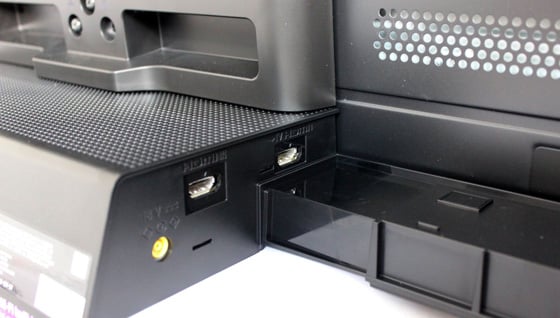 ARC HDMI speaker stand
Like other net connected screens from the brand, the KDL-55HX923 offers access to the newly unified Sony Entertainment Network. Compared to the app-driven portals of its key competitors, this simple grid of services looks a little dull. But if you want access to lots of IPTV content, Sony has it nailed.