Sony Bravia KDL-55HX923 55in LED 3D TV
Viewing it large
Panel beating
However, despite all this Kryptonian tech, there remain issues with this panel's performance. Off axis viewing is limited. The set drops colour and contrast rapidly when viewed from the side. Also curious is a light border running down the right and left hand edges of the screen. This is particularly noticeable on darker scenes, although some hues don't really highlight it.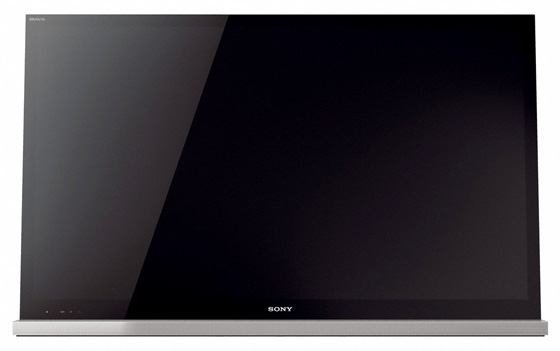 Minor visual artefacts have set the home cinema fan forums alight
There's been some debate about this on various forums, where the effect has been christened a crease. It doesn't look like a crease though, but in much the same way a dead pixel is magnetic, it's distracting once noticed. When quizzed about the anomaly, Sony told me it's a 'structural characteristic' of the panel, describing the effect as a "visible un-uniformity." I think I saw Picard get sucked into one of those on Star Trek: TNG.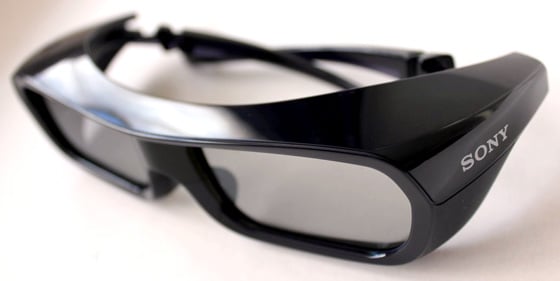 Only one set of specs supplied – do these manufacturers want people to view in 3D or not?
The set's 3D performance is vivid and deep. You'll notice crosstalk if you look for it on certain content, however there's no massive hit on brightness. Both Full HD and side-by-side 3D enjoy equal amounts of depth. One set of Active Shutter eyeware – coded TDG-BR250 – is supplied with the television. Additional specs will set you back £79.
Verdict


Overall, the KDL-55HX923 very nearly succeeds in justifying its astronomic ticket price. Design and specification are first class and its gigantic images look terrific. However Sony's 'visible un-uniformity' is a serious flaw. While it's fair to say that some will not notice this odd edge effect, cinephiles are bound to spot it. And I suspect for them it's almost certain to be a deal-breaker. ®
More TV Reviews

Samsung
PS64D8000
64in plasma TV
Toshiba
Regza 47VL863
Sony
Bravia
KDL-40HX723
LG
42 LW650T
Sharp
Aquos Quattron
LC-40LE831E

Sony Bravia KDL-55HX923 55in LED 3D TV
55in TV with all the trimmings.
Price:
£2769 (TV), £229 Monolith Bunchin stand RRP