Moon goodness: Far side of Luna in full colour
Rear of our rounded companion in all her glory
If you enjoy scanning your eyes over the magnificent curves and craters of our planet's closest companion, then you'll probably love this lush high res stereo image of the far side of the Moon recently uploaded to the net by a team at the Arizona State University.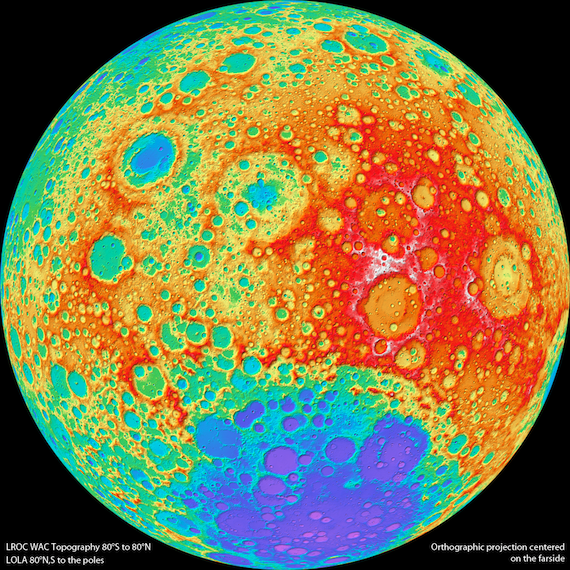 The farside of the moon in colour relief, screengrab LROC
The Moon browser they have created lets you zoom in on their colour shaded relief image and scroll across the surface of the Moon. Red picks out areas at high altitude and purple shades the craters and depressions in the surface.
A tiny camera you could hold in your hand produces these incredible images, fully imaging the whole Moon every month. By recording and comparing how the rocks reflect light month after month, the Wide Angle Camera (WAC) photographs build up to the stereo image that gives information about the nature and altitude of the Moon's surface.
The Lunar Reconnaissance Orbiter Camera (LROC) is designed among other things to scout the moon's surface for suitable landing spots for future moon missions. If they ever get round to sending anyone up there again.
For the rest of us, it's pure Moon porn. ®