This article is more than 1 year old
Assassin's Creed: Revelations
Organised climb
Review It might just be me, but as Ezio Auditore effortlessly scales yet another tower, it's hard to shake the feeling we've been here before. I know it's the continuation of a story arc, and I know that the game's engine – as already rolled out in last year's Assassin's Creed: Brotherhood – is already adequate enough in its animation and capacity for the dramatic, but this is the equivalent of the yearly football game update.
Even Modern Warfare 3 granted us two years grace after MW2.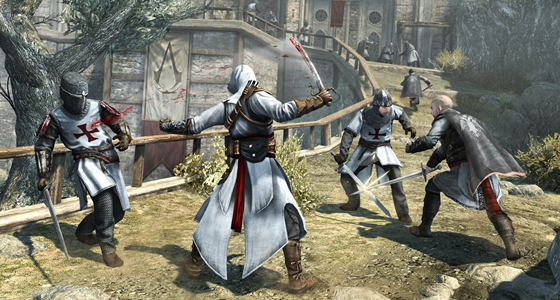 Beware the deadly flashing blade
The 'climb this, dive off that, assassinate him' machinations of the series' long established gameplay remains largely unchanged. With that in mind then, it seems reasonable to presume that most who buy Revelations will be veterans of the franchise who'll be up for more of the same as Ezio's fate is played out.
The game opens with Desmond – he with the memories of assassins Altair and Ezio embedded in his DNA – regaining consciousness on a transcendental beach reminiscent of the one in Inception's limbo.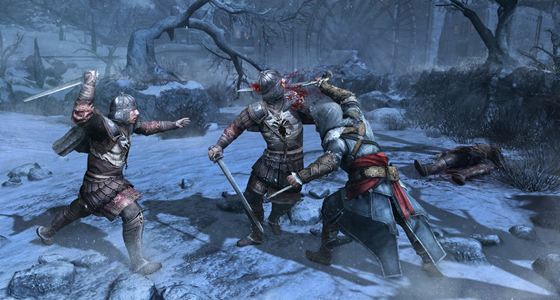 Stab in the dark
Turns out his fragmented mind is being held together by the Animus, the very same machine which both Templars and Assassins have used to harness the memories of his murderous antecedents.
Upon the suggestion that working through those memories will reconstruct his mind, he's soon leaping headfirst into a whirling, shimmering field, so placing him once more in the boots of Ezio. The master assassin, now based in Constantinople, appears older and more grizzled. Yet his monkey-like climbing and parkour skills are diminished by his aged frame.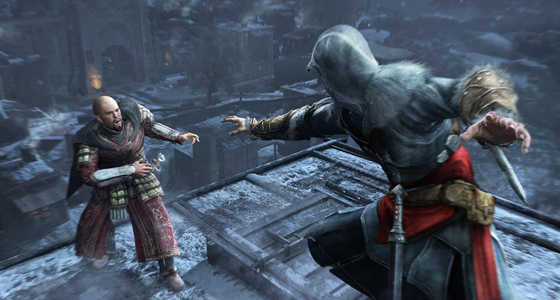 Game of throws
Constantinople is perhaps the series' most multifaceted and busy sandbox to date, a bustling hubbub of store vendors, orators, thugs-for-hire, simple townsfolk, beggars, Templar (and Ottoman) guards, and fellow assassins to name but some. In fact, after being criticised in past offerings for not providing enough in-town diversions, Revelations crams in an overwhelming number, not necessarily for the better.