NSFW It's time for the annual Wikipedia fundraising drive. But for once it's providing hours of fun for bored office workers - thanks to an unfortunate juxtaposition.
The appeal for cash features various Wikipedia contributors - and Maximum Leader Jimbo Wales. Unfortunately the alignment of the page heading underneath the appeal banner's photograph has some unexpected consequences.
Which, in the country that produced Roger's Profanisaurus, was always going to be exploited:
The first to arrive was this one: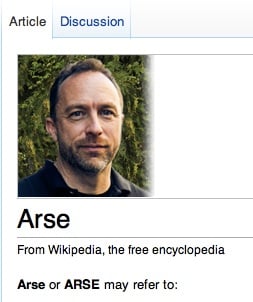 And inevitably, this one: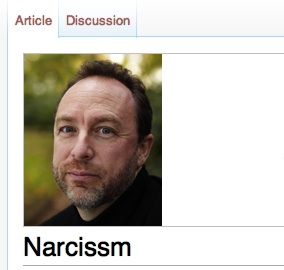 Before people discovered you can actually type in anything in at all, and Wikipedia obliges: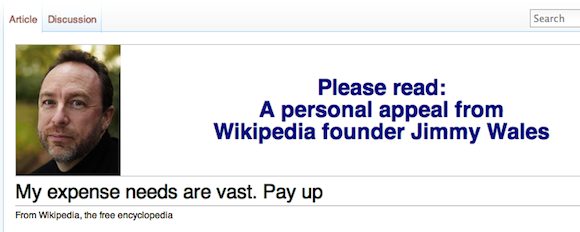 We presume the last one refers to Jimmy Wales' famous expense claim for a meal for $1,200 to the WIkimedia Foundation - which was rejected.
So thank you.
You can stop sending them now. ®