This article is more than 1 year old
Ten... noise-cancelling headphones
Ditch that din
Denon AH-NC800

At the plush end of the market, Denon's over-ear headphones have luxuriously soft cushioning and pivoting adjustments for comfort and folding. Weighing only 180g (including AAA battery), it hardly feels like you're wearing them. There's an additional processing mode on top of noise cancelling called Restorer, which aims to improve compressed audio, though it isn't very noticeable. Built-in volume and talk-through controls are absent but the AH-NC800 functions as normal headphones if cancellation is off. When on, this works meticulously, however, its claim of 99 per cent noise reduction is stretching things a bit. Overall the headphones deliver a bold, open and expansive performance.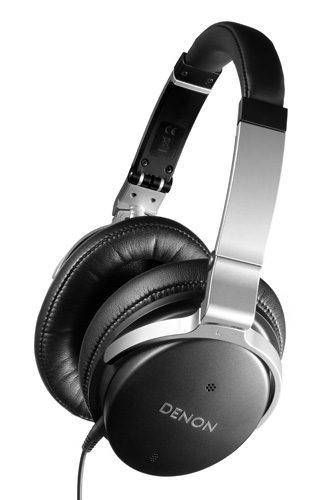 Reg Rating 75%
Price £219
More info Denon
Digital Silence DS-321D

These in-ear headphones by Wolfson Microelectronics are decent value if your budget doesn't reach treble figures. In terms of comfort, they are also midway between cheaper and luxury models. Instead of the usual AAA, a built-in battery is charged from a micro USB, giving about 30 hours, slightly less than a removable cell. Its advantage is the tiny, featherlight control unit but you'll need a mains connection to recharge. Sensibly they also work normally if noise cancelling is off. Features include a monitor button and mobile phone mic. It has a emphatic sound, packing plenty of bass and crisp higher frequencies, though vocals are not as smooth as the Sennheiser or Sony.