EA sued over broken Battlefield pledge
Free game AWOL
---
EA is facing court action after unhappy fans accused the publisher of reneging on a promise to include a free copy of Battlefield 1943 with the PlayStation 3 version of Battlefield 3.
US law firm Edelson McGuire has filed a class action suit against EA on behalf of unhappy PlayStation gamers in a bid to get them the free copy of Battlefield 1943 they were originally assured they would receive, Kotaku reports.
Sony executives made the promise to bundle Battlefield 3 during the company's E3 show announcement.
The suit alleges that EA "misled and profited from thousands of their customers by making a promise that [it] could not, and never intended, to keep".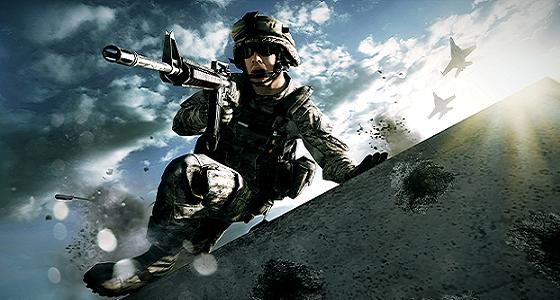 'Give me my copy of Battlefield 1943 or else'
Late last month, when the game was first released, fans were dismayed to find no copy of BF 1943 included on the disc, in the box or available to them through any kind of redemption code.
Following initial backlash, customers were told by EA through Twitter, that "in lieu of 1943 being available on disk for PS3 customers, EA has made all BF3 expansions available early to PS3 customers".
The publisher wasn't going to get off that easily, though, as the decision to release the DLC early for PS3 owners had been made prior to the promise of a free game. ®