This article is more than 1 year old
Nokia's Great Lost Platform
Could've been a contender...
Nokia's fate is sealed
And there was an more ominous move announced the same day. The first Hildon device was being sidelined:
Executives confirmed that the first Series 90 product to be announced - the 7700, essentially a CX2 without a keyboard - will be shipped, but only as an experiment. Nokia is using it to trial "visual radio".
The Series 60 team was lobbying furiously. The writing was on the wall.
Mobile Innovation's executives first heard whispers of Hildon's fate late summer in the summer of 2004.
By the time Nokia announced the final Series 90 device, in November 2004, Series 90 was dead. Official confirmation came in January 2005, when Nokia announced it was cutting 3,000 staff from its MultiMedia division. It then publically admitted Series 90 was a dead end.
It still went ahead and released the 7710, and this media tablet phone gained prominence in Asia the following spring, despite being based on an orphan platform.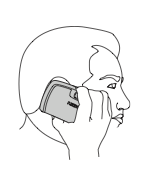 Today, the device shows great style, and hints at Nokia's ambitions. But the device was also encumbered by hardware design compromises. As we wrote at the time, Apple's iPod had become a runaway success in 2004, and as a media device, Nokia's offering was much less attractive.
The most serious limitation of the 7710 has only become apparent over the past year, with the runaway success of the iPod and the imminent introduction of Microsoft's Portable Media Center devices. As a "media phone", it doesn't do media as well as these other devices. Many MP3 players are also radios (although surprisingly, not Apple's own iPod). With 8 GB MMCs now available, the day when a solid state MP3 player can be folded into the phone at very low cost is drawing near. (Don't get your hopes up for using one in a 7710: it only supports cards up to 512 MB.) Will a phone ever be a better iPod than an iPod? That's doubtful, but it might be good enough for many people, especially given the price advantage. However there's more to a comparison than simply cost or capacity. Nokia hasn't announced the pieces of the software puzzle that are necessary to make this attractive to a mass market, such as synchronisation.
For a media tablet, many parts were missing: easy sync with a PC music library, large, standard memory card support, the ability to use a standard headphone jack.
And for the next few years Nokia would be dogged by the limitations of Series 60 – rechristened S60. A final Communicator was released in early 2007, the E90, but this lacked the rich UI of its predecessors, and unlike its predecessors, failed to win enterprise mindshare.
And the platform's failings were exposed cruelly, and fatally, when Apple's iPhone stormed the market in 2007.
The Series 60 faction within Nokia had originally promised the board it could add touch support within two weeks.
"It underestimated the work involved," says one executive.
Privately, Nokia executives were to concede privately they had made the wrong decision. The platform that could have kept Nokia competitive was abandoned.
A Canadian offer
Mobile Innovation had diversified into other areas from the get-go, so the cancellation of Series 90 wasn't as serious as might be expected. There were greater setbacks. The company had been working closely with Nokia on a CDMA project with Verizon, but the giant US operator pulled out, resulting in layoffs.
One area that was promising was Flash.
"We were looking for innovative new UIs, so we approached Macromedia with a suggestion. We already prototyped in Flash, so we asked them: 'Why can't we use Flash on devices?'" Millar remembers.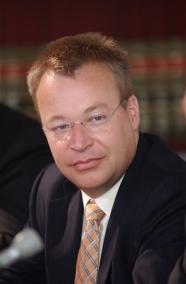 The Macromedia CEO
The ink was barely dry on a partnership when Nokia announced that it too was licensing Flash. Other manufacturers jumped in.
IT was just as MM was starting to push.
"We were the world experts on doing Flash stuff on mobile – and suddenly MacroMedia needed to build that out and needed to build that out quickly," recalls Millar.
Macromedia's chief executive raised the stakes. Why not create a mobile consulting practice for Macromedia, and form part of the Macromedia Consulting team in EMEA?
A deal was signed, and Macromedia acquired Mobile Innovation.
The executive was Stephen Elop.
Sometimes, history is circular... ®