This article is more than 1 year old
RIM BlackBerry Curve 9360 Qwerty smartphone
Thumbs up?
Review There's been a rash of activity from RIM recently, with a range of subtly different BlackBerry models designed to appeal to different segments of the smart phone market. The Curve 9360 is towards the budget end but still packs in a full Qwerty hard keyboard, 5Mp camera and the latest version of BlackBerry's OS.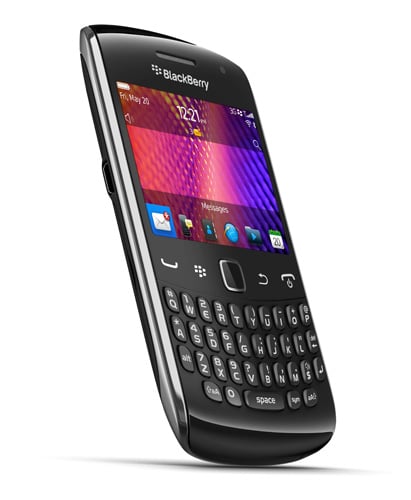 Budget BBM anyone? RIM's BlackBerry Curve 9360
The BlackBerry Curve 9360 is deliciously thin at just 11mm and weighs 99g, so it will slip easily into any pocket, and with its gently curved sides it's a coolly functional sliver of tech. The traditional BlackBerry form factor means squashing up the screen to make room for the Qwerty keyboard.
Sure enough, the 2.4in display won't be anyone's favourite for movie viewing, but it's decent enough for web browsing and its resolution of 480 x 360 pixels means its nicely sharp and clear. It's not a touch-sensitive, screen, but that's not much of a drawback, since the optical trackpad beneath it is perfectly capable of moving you around menus and web pages with ease.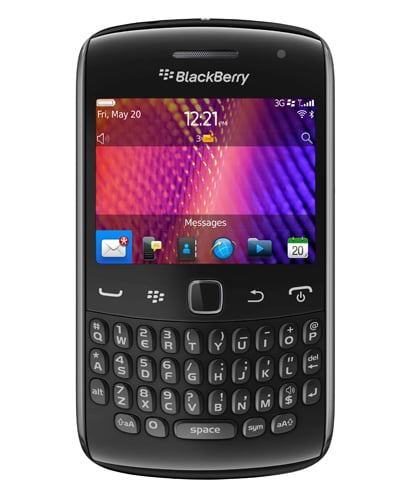 No touchscreen, but a full set of keys
Each of the 35 keys has BlackBerry's trademark bevelling which makes them very easy to find under the thumbs, though they're probably just a smidgeon too close to each other for comfort. The Curve 9360 runs the latest BlackBerry 7 OS with the most up to date tweaks to BB's operating system, including NFC (Near Field Communication) so it's prepared for phone-based payment systems if and when they arrive.
Indeed, RIM has been keen to point out that the 9360 is one of the world's first handsets to receive Mastercard PayPass certification, with Orange currently conducting mobile payment trials in both the UK and France.