MS and Samsung tout interactive table
Surface paradise?
---
Microsoft announced this week that the Surface 2.0 table it built with Samsung is now available to order, with an expected delivery date of next year.
First put on show at CES 2011, the Samsung SUR40 is effectively a table that incorporates a 40in touchscreen display and a PC to drive it.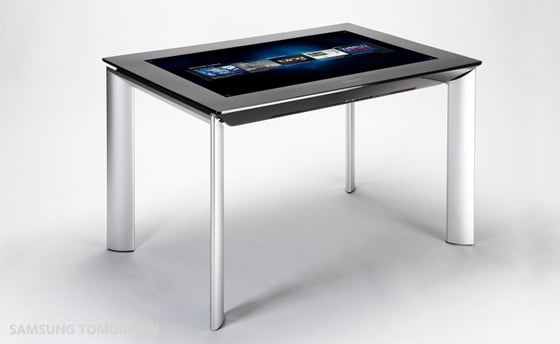 The scratchproof screen supports up to 50 contact points simultaneously and packs a resolution of 1920 x 1080 with a contrast ratio of 2000:1.
Not only can the SUR40 be used as a tactile computer, but handles peripherals through USB ports and doubles up as a giant display connecting to various mobile devices through Bluetooth.
Inside, you'll find a dual-core AMD Athlon X2 processor clocked in at 2.9GHz and 4GB of Ram. There's also a 320GB hard drive and an AMD Radeon HD 6750M graphics card.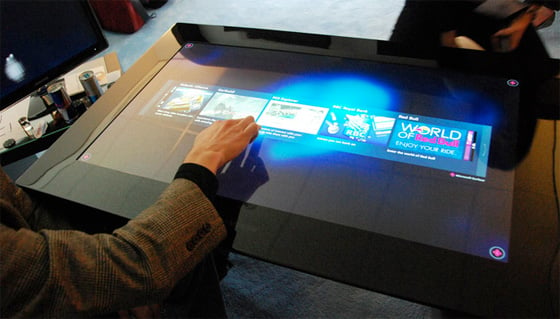 The Samsung SUR40 can be pre-ordered now for $8400 (£5370). A Surface 2.0 SDK is available for punters to build their own customised applications based on their individual business needs. ®