This article is more than 1 year old
Ten... Monster tellies
The big picture show
Sony Bravia KDL-55HX923

One thing this LED giant has in abundance is style. Corner-to-corner glass, reclining casually on a soundbar-stand, it's probably the only telly in this group which can be parked in a regular room and not feel oversized.
All mods cons are provided. The Sony Entertainment Network boasts pretty much every streaming service you'll ever want, including Sony's own Movies Unlimited VOD channel, while media playback from USB is accomplished.
Unfortunately, the screen comes a cropper on picture performance. While black levels are deep, colours excellent and motion clarity high, careful scrutiny reveals a weird line on the left and right hand edges of the screen. Sony calls this a "visible un-uniformity." It's a crying shame, because once spotted you can't help but look for it. Even bright vivid 3D can't save the day after that.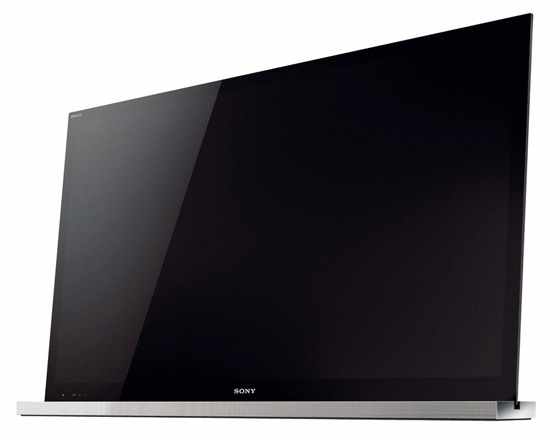 Reg Rating 80%
Price £2769
More info Sony
Toshiba Regza 55WL863

Toshiba's first screen to utilise the Cevo engine multi-processor represents a significant step away from the pile 'em high, sell 'em cheap aisles. Much of Cevo's silicon muscle is turned over to image processing, both for 3D and 'net delivered streaming content, and its contributions are easy to appreciate. Full HD Active Shutter 3D is bright and extraordinarily sharp.
There's some crosstalk double imaging evident, but it seems churlish to carp. Rather irritatingly, there are no 3D goggles included in the box. The set's Jacob Jensen design is understated but classy and build quality is excellent. The TV sports both Freeview HD and DVB-C2 satellite tuners, as well as has integrated Wi-Fi. Regular 2D hi-def shines.
Not that you'll be in too much of a hurry to visit Toshiba's on-line portal Places, as it's largely uninhabited. Still, with both BBC iPlayer and YouTube available from the main menu, you'll not really notice. As far as big tellies goes, this Tosh offers plenty in terms of price and performance.
 ®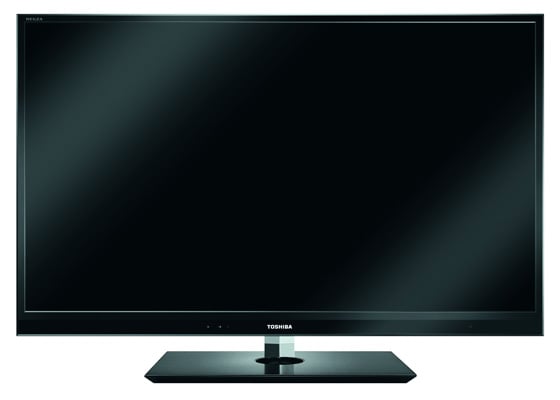 Reg Rating 85%
Price £1800
More info Toshiba