Sony delays 3D PlayStation telly in Europe
Brit gamers must wait longer for dual-view telly
Sony's 3D PlayStation telly has been delayed in Europe, with a release date now expected some time in 2012.
The PlayStation TV was originally set to roll out this month in both the US and Europe. However, the European launch date has been pushed back, Eurogamer reports.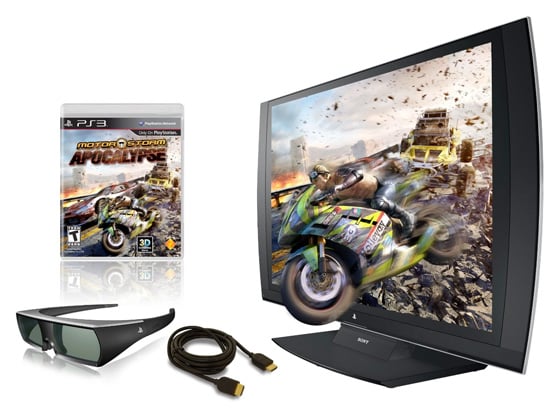 Perhaps it's a question of ownership. Ask Sony's TV people about the telly and they say talk to the gaming division. The PlayStation team say, we don't sell TVs - speak to the Bravia team.
The 24in active-shutter gaming 3D TV, first announced at the E3 2011 show in June, allows users to see two separate stereoscopic images, effectively simultaneously, depending on which of two pairs of glasses they wear.
British gamers will now have to wait until next year to get their hands on one. The Sony PlayStation 3DTV is available for pre-order on Amazon for £410. ®