How digital audio ate itself and the music industry
Part One: The birth of a new science
Sound thinking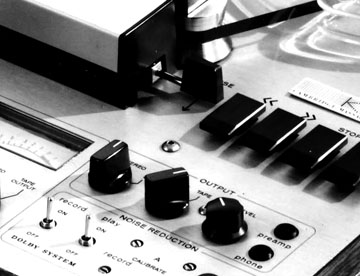 1968 KLH Model Forty reel-to-reel recorder with Dolby B NR.
Without going into all the details of compression ratios, sensitivity thresholds, sliding frequency bands and attack and release times, Dolby's trick with domestic noise reduction was a rethink on compansion. His tech paper is here, but simply, rather than attenuate the loud sounds, his circuits detected lower level signals – typically in the mid- and high-frequency range – and boosted them during recording. It had a similar effect to compression; the signal that went down on tape was ironed out a bit, so you could increase the recording level slightly too. Hence the tape was more evenly saturated.
Indeed, magnetic tape can only 'hold' so much of a signal – magnetic flux is measured in nano-Webers per metre (nWbm) – and the skill is in getting the level right. If you overload (oversaturate), you get full-on clipping, but there is a twilight zone around the outer limits of tape saturation that produces low-level distortion that is harmonically rich and pleasant to the ear.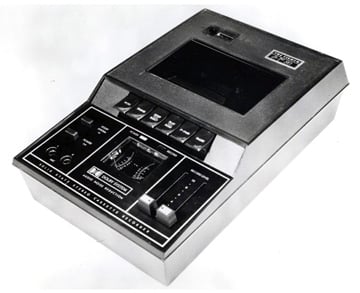 The Fisher RC 80 cassette recorder from 1970 with Dolby B NR
Conventionally, using an expander will make the loud bits louder and the quiet bits quieter. Again, Dolby achieved a similar but more refined effect. On playback, the low-level signals amplified during recording had the reverse treatment applied to restore the original dynamics. What was typically a treble boost during recording, was now filtered off during playback. In the process, the hiss that's inherent in the analogue tape-recording medium was attenuated as a consequence. And that really was noise reduction. Re-sult!
Dolby B tapes were also playable on equipment that didn't feature it. Here, the playback just sounded brighter. The trouble is, a brighter recording is perceived as louder and many people chose not to engage the noise reduction, as it appeared to stifle the audio, when really, all they needed to do was turn it up a bit to hear it better, along with the improved dynamic range and a less noisy output.
OK, so how does this tie in with digital recording?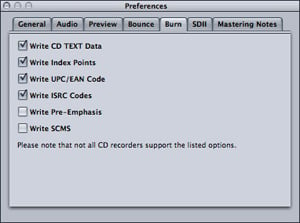 Apple's Waveburner utility accommodates legacy mastering
For a start, emphasis and de-emphasis equalisation circuitry was often applied when capturing mixes on digital recorders such as RDAT. Before oversampling became the norm, 14-bit and some 16-bit A/D converters had a few shortcomings encoding higher frequencies, so a simple boost – that would be removed at the D/A output stage – was applied to similarly bolster the transmission of high frequency content and, on playback, suppress quantization noise artefacts produced by the A/D converters.
And just like Dolby B, people didn't follow the rules. Not everyone used pre-emphasis when recording digital mixes and yet CDs would get mastered and pressed with the de-emphasis flag active, which in turn would have CD players filtering digital content that didn't need it. In effect, this would muffle the mix, much like playing a cassette with Dolby NR that wasn't recorded with it.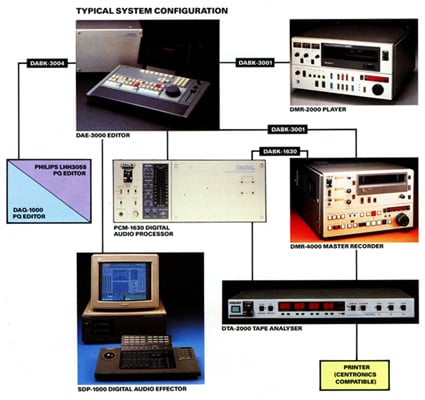 U-matic and PCM adapter CD mastering chain (click for a larger image).
Moreover, digital audio on CD has its own legacy issues. If you rip tracks from disc for use on computer or an MP3 player, depending on the software you use, you could lose any reference to emphasis flags. Consequently, with some older CDs, early classical masters in particular, you could end up with brighter audio than you bargained for. Apparently, iTunes looks for pre-emphasis and makes the relevant equalisation compensations when ripping a CD, so it's not all madness.
Besides compression, analogue recording had other methods of trying to squeeze more into less. Instead of striving for cleaner recordings, alternatives that innately muddied the waters were used for reasons of cost and convenience. Narrower tape tracks and slower recording speeds meant you used less media and enabled cassettes to oust reel-to-reel for domestic use.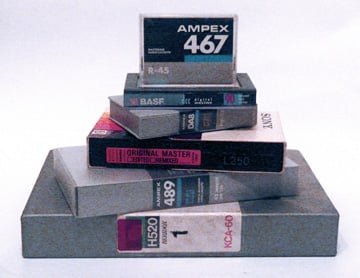 U-matic, S-VHS ADAT, Betamax PCM-F1, Hi-8 DTRS, DCC and DAT
Just a few of the digital tape formats that have come and gone
Likewise, digital audio could attempt equivalent shortcuts by halving both the sample rate and the resolution. A sampling rate of 22.05kHz and an 8-bit resolution was on a par with a ferric oxide cassette recording. And instead of one minute of 16-bit, 44.1kHz CD quality PCM stereo audio taking up 10MB of storage, doing it by halves would only take up 2.5MB. But just as with analogue, half speed sample rates did for the high frequencies much the same as half speed tape recording.
As digital audio matured, more adventurous processing techniques were employed to deliver more from less. In the next instalment we'll pick up the story of how artists began to use these new recording tools creatively, and the domestication of the art of digital audio. ®