Ten... top PlayStation Network game downloads
Cheap thrills
---
Product Round-up Games are expensive these days, with contemporary titles often commanding in excess of £50. Some people even paid thousands for an early copy of Modern Warfare 3.
But why should you fork out so much for games on disc when there's plenty of much cheaper and no less entertaining offerings available through your console's network?
This month we're looking at our favourite downloadable titles that provide hours of entertainment, yet barely graze the wallet. As this week there are massive discounts offered on various titles across the PlayStation Network, we'll focus on that area first.
So, Here's our ten for PSN. Xbox fans, check back next week for your list.
Dead Nation

If slaughtering zombies tickles your fancy then Dead Nation is a must-have. While it doesn't offer the same first-person shooter thrills as Dead Rising, Left 4 Dead or even Dead Island, this PSN exclusive is just as gripping and packs in an excellent multiplayer mode.
Players battle hordes of reanimated-corpses with the option of teamplay in offline co-op mode, or partner with an online gamer through PSN. It's all about utilising your environment as you fight through ten levels and gather a host of upgrades to aid with the skirmish.
Dead Nation was offered to gamers as part of the 'welcome back' package following the PlayStation hacking fiasco earlier this year. If you didn't get your free copy then, it's still well worth investing in now.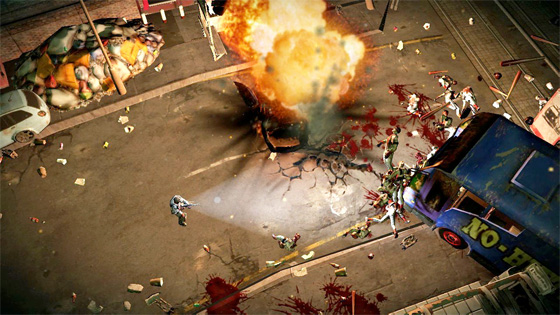 Reg Rating
75%
Price
£10
Platform(s)
PS3
More info
SCEE
DeathSpank

This hack n' slash RPG, described as Monkey Island meets Diablo, is Ron 'Maniac Mansion' Gilbert's latest videogame project.
The first in a trilogy of titles, DeathSpank sees players take control of the titular-character in a quest to find a mysterious item known as the Artifact. While DeathSpank acquires new weapons and abilities along the way, there are dozens of characters to speak to too, with many generating further quests for our unsavoury protagonist.
The game offers plenty of bang for your buck, with a chucklesome script and a whopping 15 hours of gameplay. There's also a two-player co-op mode and plenty of bonus goodies to find along the way. And if that's still not enough for you, then you can jump onto the sequel, Thongs of Virtue, or DeathSpank's third outing, The Baconing, which continued the story earlier this year. An epic well worth considering.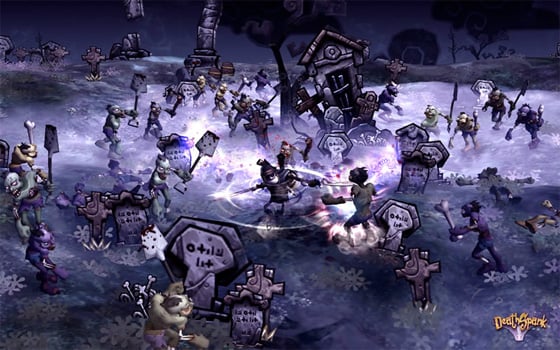 Reg Rating
80%
Price
£10
Platform(s)
PS3, Xbox 360
More info
Hothead Games