This article is more than 1 year old
Need for Speed: The Run
Step on it
Review Releasing a driving game into an already congested market is a risky endeavour for any developer. So it follows that releasing two within six months could be considered careless. But to release three within a year, as EA has now done, seems at best illogical and, at worst, pure cannibalistic folly.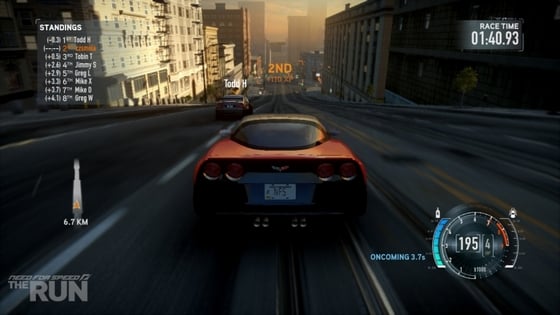 Downhill tussle
EA's justification for foisting three separate Need for Speeds on gamers in 12 months seems to be that we're all individuals. I might prefer the cat-and-mouse frivolity of Hot Pursuit and you the claustrophobic tussles and vertebrae-shattering physics of Shift 2, so it stands to good reason that a third game might prefer a more cinematic, narrative-injected racer.
First impressions of The Run lend credence to that logic. An interesting – if derivative – premise places you in the driving seat as Jack Rourke, a marked man racing for survival.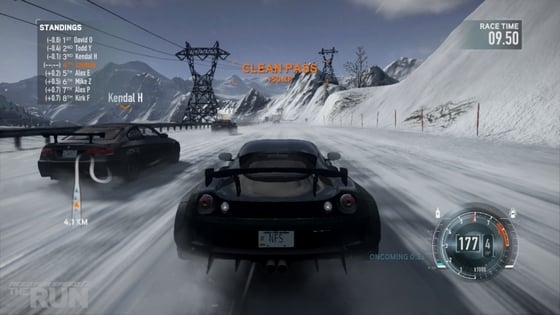 Ice to beat you
A compulsive gambler, Jack owes a life-shortening debt to the mob. The only way to avoid sleeping with the fishes is to compete in 'The Run', a Gumball Rally-style street race from San Francisco to New York.
Finish first, and you'll not only pick up a slice of the $25m purse from your backers, they'll also help get the mob off your back. Finish anywhere else and all you'll win is a pair of concrete slippers and a long walk off a short pier.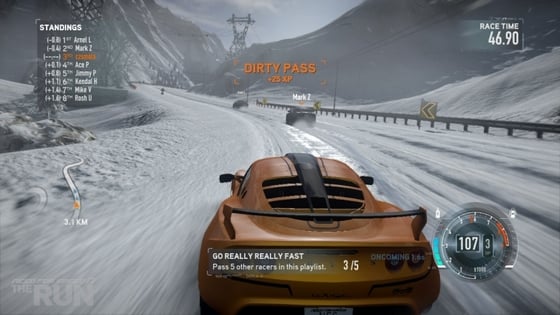 Driving up the dirty pass
Delivered through cinematic cut-scenes - and, oddly, a couple of woeful QTE foot chases - the story is intended to appeal to gamers unmotivated by split times and chequered flags alone. But while the narrative wrapper superficially distinguishes The Run from its Need for Speed stablemates, it soon proves mere window dressing for the game's generic event types.