This article is more than 1 year old
Ten... colour laser printers
Rainbow warriors
Review There are two main technologies that can put colour text and graphics on paper; inkjet and laser. Though inkjet makers like Epson and HP have tried to push inkjets into the lower end of the office market, it's still dominated by colour lasers, due to their speed and the high permanence of solid toner over liquid ink.
Colour laser printers have dropped dramatically in price in the last few years and a canny shopper can find budget models for under £100 on-line. Beware, though, that these loss-leader prices often come with high running costs. Here are ten, capable colour lasers you should consider for a short list.
Brother HL-3040CN

This is an entry-level colour printer, but uses high intensity LEDs instead of a laser beam, which keeps the mechanism simple and the machine quite small. Brother supports secure print on this machine, so you can give a job a PIN and only print it when you're at the printer. There's a 250-sheet main tray and a single-sheet feed for special media and USB and network connections are standard. Speeds are good for entry-level, with a genuine 14ppm maximum and print quality is good, with crisp black and vivid colours. Lots of consumables means a bit of maintenance is needed and costs are only fair, at 3.1p for black and 13.3p per colour page.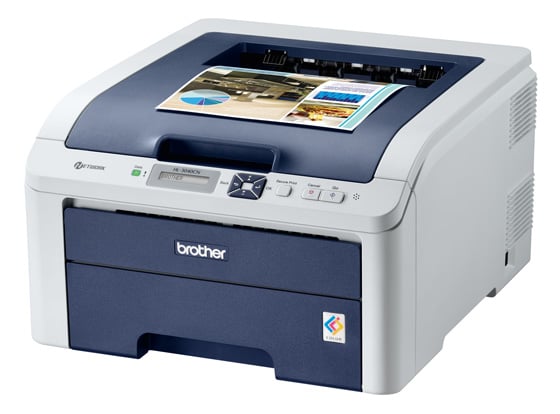 Reg Rating 75%
Price £204
More info Brother
Brother HL-4570CDW

A much heavier weight machine with a price tag to match, this printer still comes with a single 250-sheet paper tray as standard – a second is available as an option – but it does have a 50-sheet, special-purpose tray. It can also do secure print and the two-line LCD is enough to display menu contents. The printer's in-line laser engine is rated at 28ppm, fast for a colour machine, and I saw 23ppm under test. Text print is sharp and clean and while colour graphics are vivid, some colours are dark by default. Running costs are low, with black pages costing 2.0p and colour ones 9.4p.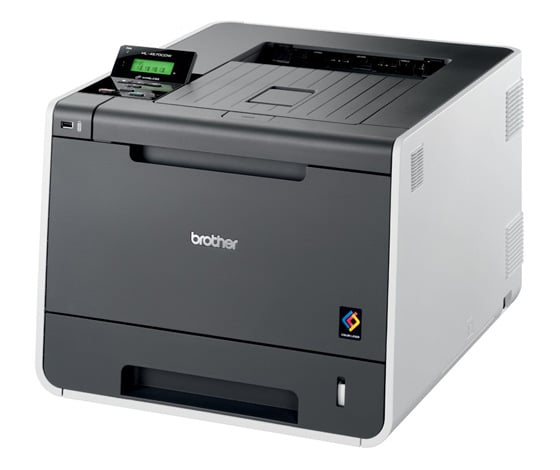 Reg Rating 75%
Price £634
More info Brother