Word and Excel creator: How Gates, Jobs and HAL shaped Office
Simonyi on the code, people and films that inspired Microsoft
Back-of-napkin time
Next, Simonyi had lunch with Ethernet man Metcalfe, who'd quit PARC in 1979 to found Ethernet shop 3Com. Simonyi considered Metcalfe suitably "off the reservation" to offer impartial and confidential advice on where to go next. On a napkin Metcalfe wrote down the names of VisiCalc's creators, the "guys" at Digital Research who sold the Control Program for Microcomputers operating system (CP/M) that was used by Intel's 8080 and the Zilog 80 microprocessors (Simonyi doesn't list the names for us but the company was created by Gary Kildall), Seymour Rubenstein, and - oh, yeah - Bill Gates. In fact: "The first guy on the list was Bill. I don't know why," Simonyi tells us.
Next, on a trip to Seattle to meet Boeing and fix a problem with its Altos, Simonyi dropped in on Microsoft, packing his portfolio. Microsoft was small enough then that you could drop in, only Simonyi had gone there under the impression that Metcalfe had arranged a meeting. "I walked in.... and Steve Ballmer was ready to see me," he says. Ballmer had only just joined Microsoft in 1980 as Microsoft's first business manager – hired by Gates.
Simonyi started work in 1981 as director of development for Word and Excel and thereby became the latest PARC person to walk out in frustration. Others, aside from Metcalfe, included PostScript creators John Warnock and Charles Geschke who founded Adobe Systems.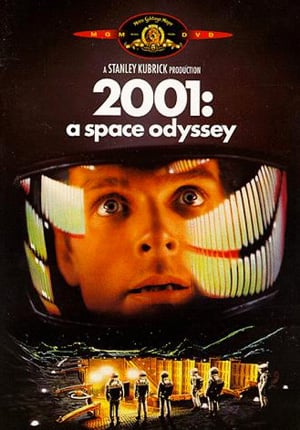 The future of human-computer interaction?
The attitude at Microsoft couldn't have been more different: competitive, commercial, hungry and focused. "I was incredibly impressed by Bill's vision and drive – and there were plenty of resources for the "low-hanging fruit" if we focused on them. Microsoft had been in business for five years and was very profitable," he said.
Simonyi reckons the idea for a suite of personal productivity apps was there from the very start. "We set out to do a suite of apps and we knew what those applications would be," he says: "We didn't know about PowerPoint, but certainly the anchors were spreadsheet and editor, business graphics, database, chart, file and that was pretty much it.
"We wanted to have a common user interface – this was before Windows. We were very much aware of the visual UI more than practically anyone and we were biding our time for the hardware to catch up to the software possibility," Simonyi tells us. "We bought a Xerox Star so everybody at the organisation could understand the direction we were going in."
The Xerox 8010 Star Information System - known simply as the Star - was PARC's successor to the Alto in 1981, building on concepts, its hardware and software laid down by the Alto. The Star featured a 384K memory expandable to 1.5Mb, a two-button mouse, Ethernet networking, micro-sliced processor, 17-inch display and Star desktop and application suite for text editor, graphics or spreadsheet. Documents could be placed on the desktop, filed or binned, icons arranged, and you could perform simple commands like move, copy, open and delete.
Around that time, Microsoft had a Word app - MultiTools for Word - and a spreadsheet, Multiplan, but no Windows and Microsoft was writing its apps for other people's platforms. This was a time when the PC platform wars raged with no clear winner.
So many platforms, just one Microsoft
Microsoft Excel precursor Multiplan ran on MS-DOS, used by IBM on its PCs, Mac, CP/M, Xenix, Commodore 64 and other operating systems in 1982. Simonyi's Excel spreadsheet debuted on Apple's Mac in September 1985 – Jobs and Woz released the Mac in January 1984 – using the Excel name for the first time: Excel for Mac. Windows 1.0 didn't arrive until November 1985, with Multiplan re-written and re-branded Excel in 1987.
Word predecessor MultiTools for Word was written for Xenix in 1983 and ported to MS-DOS for IBM in 1983, Mac in 1985 and others before being re-written for Windows in 1989.
Office didn't come into existence until 1990, a marketing touch from the ex-Apple software development manager turned director of applications marketing Jeff Raikes. Simonyi doffs his engineering hat to Raikes. "Office was a brilliant marketing idea," he says of the bundle that threw together two of the most commonly performed desktop work activities.
"The acquisition of PowerPoint was an important addition," he adds. Microsoft bought PowerPoint with the acquisition of Forethought in 1987. Raikes' marketing team also came up with the Excel name, which Simonyi says was an important concept in the 1980s.