This article is more than 1 year old
Jawbone Up wearable health sensor
Tech tag that fights the flab
Review Jawbone is known for its excellent Bluetooth headsets and a very cool, if pricey, portable speaker called the Jambox. By any standards, its new product is pretty out there. It's a rubberised wristband with a motion sensor in it. When you connect it to its free companion iOS app, it becomes something to help you become healthier.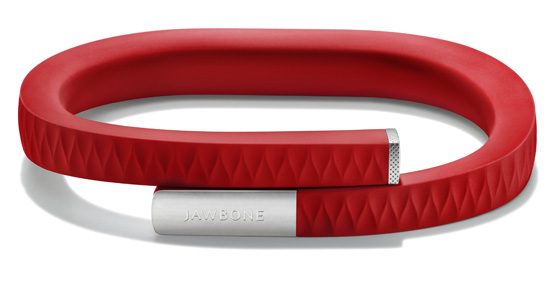 Jawbone's Up wristband helps keep you on your toes about your health
It's not magic, you understand, though there is something remarkable about it. Jawbone maintains that the simple act of tracking activity increases the level of activity by around 26 per cent. So the motion sensor tracks how your arm is moving and thus deduces how many steps you're taking. You can set a target of how many steps you want to take – 5,000 is very moderate exercise, 10,000 represents a more active lifestyle.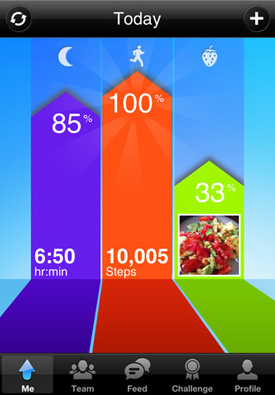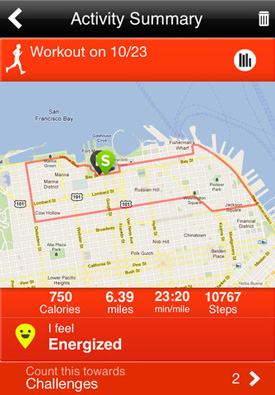 The free iOS app keeps track of your activity
If you're working out, you press and hold the button on the end of the wristband and it knows to measure your movement accordingly. And if your workout doesn't move your arms, like when you're cycling outdoors, say, you can tell the app to use the iPhone's GPS to measure how far and fast you're moving.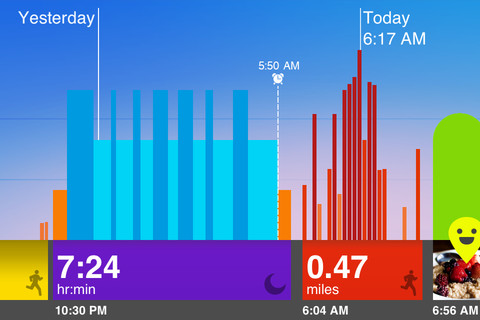 Just how often you're on the move (or not) is summarised
Since diet is an important part of getting healthier, the app encourages you to eat better. You can use the iPhone camera to take a photograph of your meal and after you've eaten, the app asks how you're feeling and your reply (sleepy, stuffed etc) is logged. This is the weakest part of the Up experience: if you could enter a description and the app could search a database and calculate calories and so on, that would be better.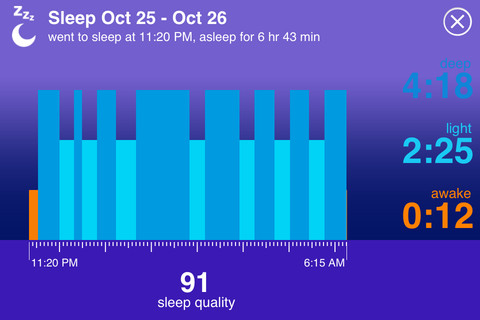 The sleep monitors tells you what you might know already – how well you slept
Then there's sleep, and this part of Up works brilliantly. When you go to bed, you press the end button to switch to sleep mode. A small blue crescent moon briefly lights up to confirm it's active. The motion sensor can tell from your movement whether you're awake, lightly asleep, or deep asleep. In the morning, you synchronise the wristband with the Up app to find out how well you slept.