One of the most disappointing aspects to the digital music era is the decline of the secondhand CD and LP trade.
Startup ReDigi claims to have addressed that issue by opening what it reckons is "the world's first online marketplace to legally recycle, buy and sell, used digital music files".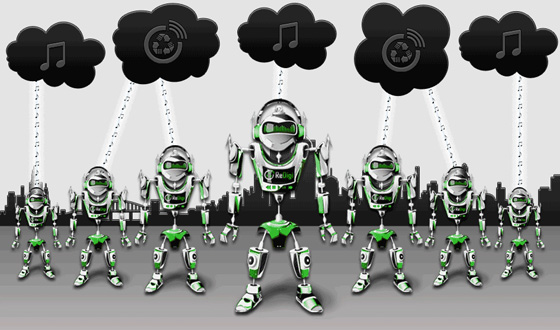 Only files that have been purchased legally can be traded. The company has a "verification engine" that it claims will act as digital security personnel to prevent rips being sold. Duplicate tracks of any kind won't make it through the filter either, as each file has a "thumbprint" which can be revealed through forensic analysis, ReDigi said.
To determine this validity, ReDigi looks at metadata, UITS codes and other proprietary items associated with a digital track.
When a file is uploaded for resale, it is automatically removed from the seller's computer and all synced devices, making sure that if you're selling your file, you don't get to keep it.
Of course, there are ways to make duplicates of your music first and the system does rely on honesty - or "user initiative" - with hopes that the evasive won't simply connect their storage device to an offline computer acting as go-between in the transfer operation.
However, if ReDigi does detect that you've replaced a sold file with a copy you've stashed on another drive, it'll be instantly removed again, and you'll get a warning. Further infraction may result in the suspension or termination of your account.
Not that anyone will make a fast buck out of it: ReDigi uses a system of coupons and credit. The value of any tracks traded must be used to download more music files.
While you may see ReDigi as yet another service that eats away at the music industry's ever-declining profits, think again. The company insists it grants a portion of each sale to the artists and record labels. Which is more than other secondhand sales channels do.
Here's a video of how the service functions: