Open-sourcers are taking Ubuntu Linux in the direction of Google TV and Microsoft's Xbox 360.
A list of priorities for something called Ubuntu TV have been thrashed out by Ubuntu developers with the blessing of Mark Shuttleworth. The Ubuntu daddy has corralled the points here.
"Good to see the level of interest in a TV experience for Unity," Shuttleworth said. You can see what Ubuntu TV might look like here.
Linux already powers a TV from Sony, the Bravia, while other consumer goods manufacturers have made it possible for Linux fans to hack TVs, such as SamyGo from Samsung.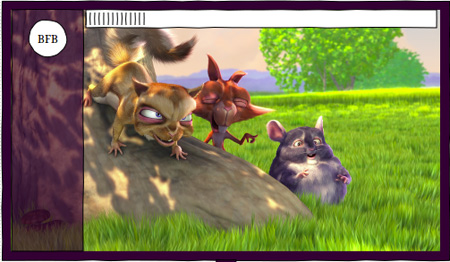 How Ubuntu TV might look: an early concept design
Ubuntu TV seems to have its sights slightly set higher, with multi-player gaming and tighter integration between TV and the web. The window is the Unity interface, introduced rather controversially earlier this year, which cleaned up the desktop and opened up Ubuntu to touch-based input, instead of relying on the traditional mouse and keyboard.
The TV changes would mean a Linux TV running Ubuntu could become more of a window to cloud services and online films and TV, such as Google's so-far profoundly disappointing Google TV. It could also move in the direction of Microsoft's Xbox Kinect, which isn't just blending games play with TV but is adding the ability to control what you watch using your voice.
Google TV and Kinect are here, or at least mostly here. Ubuntu TV is still working the basics – for example, agreeing there must be the ability to operate the display at a distance of 10 feet away making it suitable for remote operation and viewing from a sofa.
Looking ahead, the web priorities include ability to access your Ubuntu One account through the Unity interface of the Ubuntu-powered TV. Ubuntu One is Canonical's cloud storage and data-synching service that lets you stream music.
Also making the cut is the ability to sync media with other Ubuntu-powered devices and to push and pull TV content. The ability to purchase films and TV shows through services like Amazon, Netflix and Ubuntu One are more of a medium-term priority, according to Shuttleworth.
As for gaming, the priorities list includes the ability to "collaborate with other Ubuntu devices".
The vision, here, is for smartphones and tablets running Ubuntu to control the TV.
According to one Ubuntu dev highlighted by Shuttleworth: "Either everyone could be working/playing together on the big screen, or individuals could work with a network-enabled application on their own tablet and then share their progress directly on the TV with the others as they each made their own adjustments." ®
This article has been updated to clarify the proposed operating distance of the Unity screen is 10 feet.
Similar topics