The big picture
The H4D-200MS will mostly be used for tethered shooting with Phocus and the Phocus Mobile iOS app certainly broadens the flexibility of such set-ups. From an iPhone or iPad you can access a range of functions such as focusing, live view, shutter and aperture. It can also trigger the shutter, for an ever growing number of remote capture operations. Besides preview images being conveyed to the app, there's also a virtual camera view giving you all the shooting and setting information showing on the actual camera display.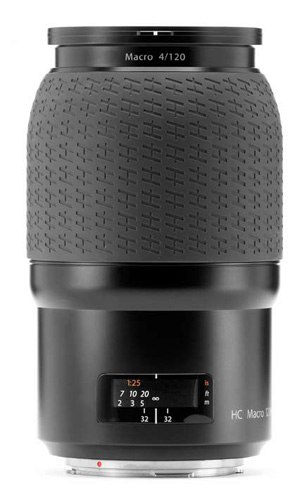 Hasselblad's HC 120 Macro f4 MkII lens used on the shoot
Naturally, given the little time I spent with the camera, its full potential and likely limitations could not be fully explored. However, what I could easily establish from my photo session is that the Hasselblad H4D-200MS is certainly state-of-the-art for still-life and studio photography and, in the right environment, is difficult to fault.
With four and six multishot images notching up file sizes of 314MB and 1.22GB respectively, you're going to need a fast computer with plenty of RAM to handle the camera's output in a busy workflow situation. Incidentally, Adobe's Lightroom supports Hasselblad's .FFF image format and has a growing range of profiles for H-system lenses too.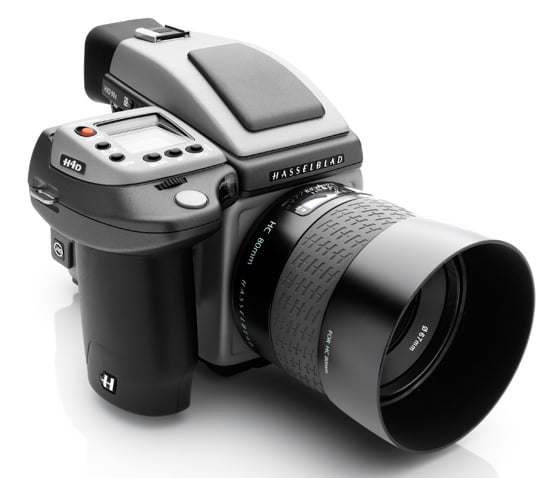 An eye-watering price, but a tempting investment for commercial photographers
Also, beyond the studio, using Phocus on a Core i5 iMac turned out to be workable, if not exactly swift, with image rendering taking 20 seconds or more when zooming in to 100 per cent resolution. It was reminiscent of running Photoshop 2 on a PowerBook back in 1993. Still, outputting native four multishot images to other formats took around a minute or so, which was bearable, but six shot captures took five minutes to deliver a TIFF, which goes to show why you shouldn't really be doing this stuff on an iMac.
Verdict
All in all, it is difficult to fault the H4D-200MS or Hasselblad's effort to raise the game in commercial photography arena. If you're already a Hasselblad user, then the company has trade-in deals that could put this system more easily within reach. And if you're tempted, Hasselblad has leasing deals, typically over three years, that turn out to be very tax efficient – you can even add the computer to the list and you get to keep the gear at the end of it all. Just make sure your sessions diary is looking busy but then again with a Hasselblad H4D-200MS installed as your studio shooter, you could get busier by default. ®
Catherine Monfils is a professional photographer specialising in portraiture, lifestyle and fashion.
More Camera Reviews…

Hasselblad
H4D-40
Pentax
645D
Leica
S2
Nikon
D3s
Hasselblad
CFV-39
Sponsored: Webcast: Simplify data protection on AWS

Hasselblad H4D-200MS medium format multishot camera
State-of-the-art multishot medium format digital camera for commercial studio and architectural sessions.
Price:
£34,794 (body-only), £3,786 (HC 120mm Macro II - f4 lens) RRP