This article is more than 1 year old
Hollywood siren invented key phone tech TRUE
New book reveals Hedy Lamarr's contribution to Wi-Fi, CDMA
Here's a fascinating notion: that sultry Hollywood sex goddess Hedy Lamarr invented radio technology employed by every mobile phone in use today.
The tech in question is the notion of spread-spectrum frequency hopping, a concept devised by Lamarr during World War II after learning German U-Boats had sunk a cruise ship and drowned 90 British schoolkids.
Lamarr grew up in Vienna - as Hedwig Kiesler - the daughter of a banker with an interest in all things technological. His interest rubbed off on his offspring, but rather than pursue a techical career - probably impossible in that era - Lamarr became an actress.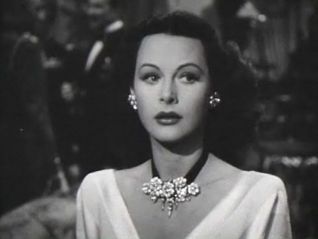 Hedy Lamarr in The Conspirators (1944)
Source: WikiMedia
Her plan: to create a radio guidance system for torpedoes that could be used to sink submarines. She foresaw high flying aircraft firing off torpedoes and steering them toward enemy warships.
To prevent the signal from being jammed by the target, Lamarr figured that the communication between aircraft and torpedo would rapidly jump from one frequency to another. Jamming would affect the signal only briefly before the signal frequency changed and both controller and controlled weapon would be communicating again.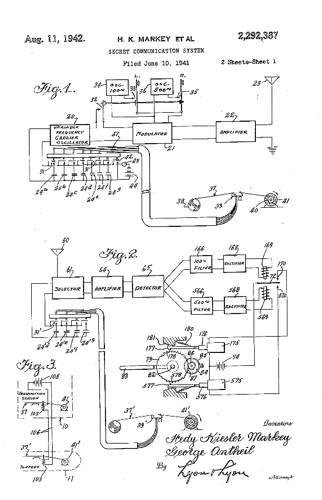 Lamarr and Antheil's mechansim, from US Patent 2,292,387
According to author Richard Rhodes, who details the story in a new book, Hedy's Folly: The Life and Breakthrough Inventions of Hedy Lamarr, the Most Beautiful Woman in the World, Lamarr knew of a pianist and mechanics boffin named George Antheil. His contribution to the story: devising a way to keep the radios within the aircraft and the torpedo synchronised while the frequency changed.
Lamarr and Antheil received US Patent 2,292,387 for a "Secret Communications System" in 1942. Antheil worked out that a consistent, pseudorandom frequency hop sequence could be generated using the engine from an automatic player-piano.
Lamarr and Antheil pitched the plan to the US military but the notion proved impossible to realise with the technology of the time, and so it was never put to use attacking enemy submarines.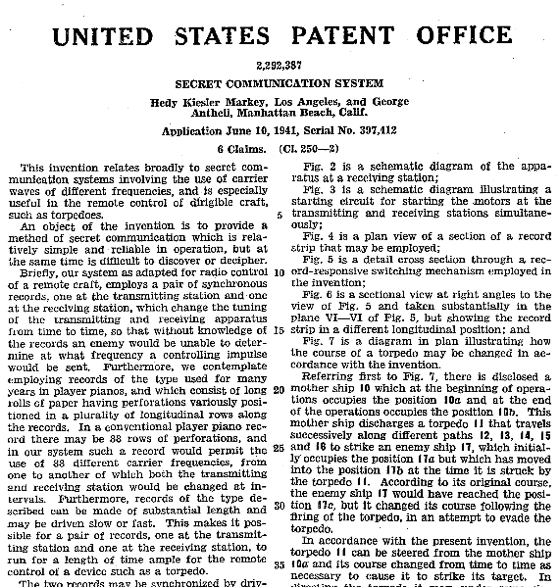 But the concept of frequency hopping would later find use in wireless networking, allowing Wi-Fi, Bluetooth and cellular communications where the technique is used to overcome interference. It's the basis of the CDMA (Code Division Multiple Access) mobile phone system. ®
Hedy's Folly: The Life and Breakthrough Inventions of Hedy Lamarr, the Most Beautiful Woman in the World is published by Doubleday & Co, and is available in e-book and hardback.