This article is more than 1 year old
Squeezed Spotify to unveil APIs & App Store
Heavy platforms can kill
Spotify is expected to reveal an app store and developer APIs at an event later today.
The APIs would allow music magazines, fan sites and other services to plug into Spotify's music engine. The Wall Street Journal suggests that most of these will be desktop apps, and will be available to free users of the ad-supported service, as well as subscribers.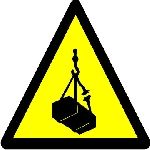 Beware: falling platforms
It's an ambitious move to turn itself into a 'platform', and comes at a time when Spotify is being squeezed between the music company owners on the one side, and real platforms such as Facebook and Virgin (for whom Spotify is providing a music service) on the other. Spotify's value for partners is that it takes the headache – and what a headache it is – out of obtaining music licences. It also serves up music quite well. But it's not the only game in town at either.
To Facebook, Spotify is just another music supplier, and although Facebook gave Spotify top billing when it unveiled its music dashboard recently, it wasn't an exclusive one, and Facebook knows it can swap in another generic (and eager) music intermediary to take its place.
And if you're a developer with limited resources, which API would you target if you had to choose one: a generic Facebook music API, with access to a billion users, or a Spotify API? Spotify paid a high price for that Facebook deal, but will argue that it was a necessary bargain... and points to an uptick in real, paid subscribers, which is where a viable future lies.
Facebook and Spotify have common funders: DST Global and Li Ka-Shing, chairman of Hutchison. If they move any closer we'll have to refer to them in the singular.
Spotiface, anyone?®