This article is more than 1 year old
LOHAN's concrete derrière dubbed WIDDECOMBE
Heavyweight Brit politico beats off stiff opposition
We recently decided that the forthcoming Rocketry Experimental High Altitude Barosimulator (REHAB) rocket motor test would benefit from a concrete block wall behind which Special Projects Bureau operatives can tremble as the big red ignition button is pressed.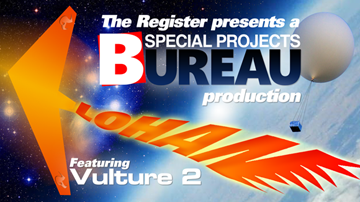 Naturally, this being El Reg's audacious Low Orbit Helium Assisted Navigator (LOHAN) spaceplane project, we also reckoned some concrete buttocks and a suitably silly backronym should be thrown into the protective mix.
Accordingly, we got straight down to it, working under the provisional codename "J-Lo", for several very prominent reasons: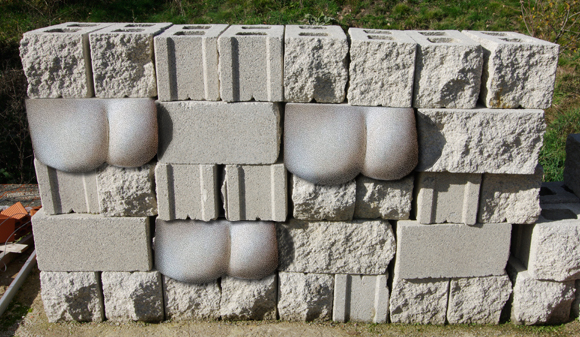 Looking good, but what does J-Lo stand for exactly? Or indeed, what alternative appropriate backronyms might be magically conjured from amply-arsed celebs?
Perhaps ill-advisedly, we threw the matter over to you lot, who promptly outdid/disgraced (the readers can decide which) yourselves with the following list:
Jouncy-lithic obstruction (J-Lo)
Advanced Research Safety Enclosure (ARSE)
Aegis Resisting Sudden Explosions (ARSE)
Barrier Utilising Moulded Concrete Reliefs Against Catastrophic Kaboom (BUMCRACK)
Blast And Projectile Shielding (BAPS)
Cement Layer (for) Excluding Fiery Takeoffs (CLEFT)
Concrete Housing Ensuring Experimenter's Kinetic Shielding (CHEEKS)
Kinetic Anti-Trauma Obstruction - Non Ablative (KATONA)
Limiter Of Potentially Explosive Zone (LOPEZ)
Probably Immolation Proof Posterior Aggregate (PIPPA)
Shrapnel (and) Heat Absorbing Kinetic Impact Resisting Armour (SHAKIRA)
Ahem. A couple of further offerings caught our eye, including more Middleton-based tomfoolery, viz: Photoshop Improved Personnel Protection Apparatus, or (as our correspondent then corrected), Posterior-Implant-Pimped Protective Ass-embly.
We believe, however, that the whole point of the fragrant Pippa Middleton is that her celebrated buttocks are 100 per cent pert and 100 per cent authentic, with not a suggestion of the surgeon's knife, or indeed Photoshop manipulation.
That may or may not be true of Mythbusters Kari Byron, who apparently had her butt scanned for some reason or another, and the memory of which distracted one reader from actually offering a backronym for his suggestion of KARI.
So, no beer for him, but a runners-up pint of foaming ale for our American cousin who brewed up "GOBLEWOB", a highly agreeable if off-topic neologism which apparently means "Group Of Besotted Limeys Erecting Walls Of Buttocks"
GOBLEWOB would have taken this particular backronym challenge, had it actually had anything to do with the matter at hand, ie, celebrity posteriors.
Our winner in this case is whoever it was who dreamt up "WIDDECOMBE", or "Wall Intended to Deflect Debris Ejections Coming Outta Makeshift Barometric Enclosure". Award yourself beer, sir, and plenty of it.
The WIDDECOMBE wall it is, then, and for those of you who haven't got a clue what we're talking about, pour yourselves a very stiff brandy and check this out:
®