This article is more than 1 year old
Geek seeks cash for Top Trumps-style CPU game
Ha! My Z80A beats your 6502
Nowadays, Top Trumps packs are filled with licensed brand tat, but readers keen to re-live the days when TT's decks were full of real stuff, like supercars, jet fighters, locomotives, missiles and such, will be able to do so with a new tech-inspired set, if one Harry Mylonadis gets his way.
Or, rather, if he gets $3500 (£2232) to put the first edition of his CPU Wars deck into production.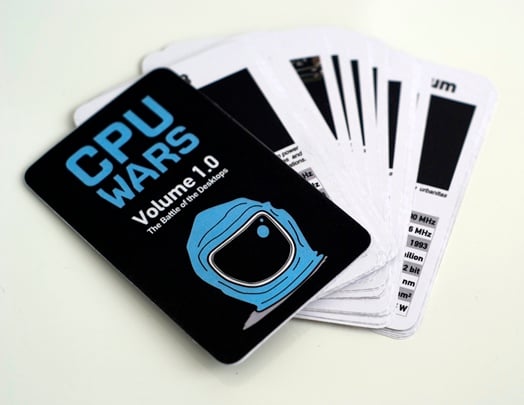 Harry's take on the Top Trumps games of yesteryear has a distinctly geeky feel: 30 cards covering all the major processor platforms of the past 40 years, complete with clock speed, transistor count, fabrication process, die size and other stats to keep the data-obsessed happy.
There's page up on beg-for-money [surely 'connect dynamic young entrepreneurs to sources of venture funding'? - Ed] site Kickstarter, and anyone putting up at least $15 gets a copy of the game, Harry says.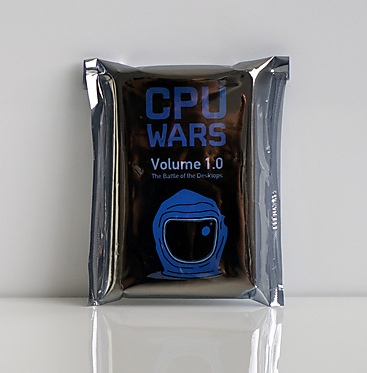 Now where did I put my Lamborghini Countach card with its beats-everything £70,000 price stat… ®