Sound sensation
Hats off to Beats Audio, the firm fronted by hip-hop colossus Dr Dre and music biz legend Jimmy Iovine for trying to reinvent hi-fi and the appreciation of quality sound for the 21st Century. They're in bed with cable and headphone manufacturer Monster and in this digital age it's heartwarming that someone is doing their bit to make decent sound cool again, rather than the preserve of beardy geeks.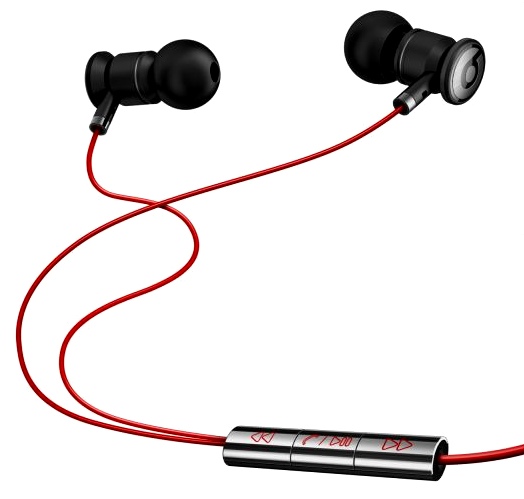 And what they've done is certainly a cut above the standard you'd normally get from the earphones that come supplied with a handset. Custom-made for the Sensation XE - and would retail for £80 if sold separately, HTC claims - the earphones' drivers are encased in a sturdy metallic shell, with noise-isolating grommets surrounding the ear pieces.
They're designed to be pushed deep into the ear canal and they deliver a full, rounded and controlled sound, with powerful emphasis on bass.
Beats' black and red colour scheme has been worked into the phone's livery and the technology has been incorporated into the player app too, with a sound enhancer that gives you the option to "enable Beats Audio", which effectively amounts to a pretty heavy bass boost, albeit a sensitive one that keeps the bass under control. Without it, the bass tends to sound a bit muffled.
The player also has an option to search for song-related videos online, but it won't find lyrics for you. And while there's an FM radio on board the XE, there's no built-in track ID service.
It would have been nice to have an equaliser with more varied settings than simply on or off, or even a simulated surround option for movies - the Beats enhancement option appears in the video player app too - but it's still an impressive sound out of the box, without having to shell out for a better-than-average pair of headphones.
The bundled 'phones come with inline controls that allow you to pause, fast forward and rewind your tracks – but not change the volume, though. And unfortunately, though the distinctive red cables are reassuringly sturdy, they tend to generate quite a lot of cable noise, where you can hear a thump when they bump against your clothing or body, which can be distracting while you're on the move.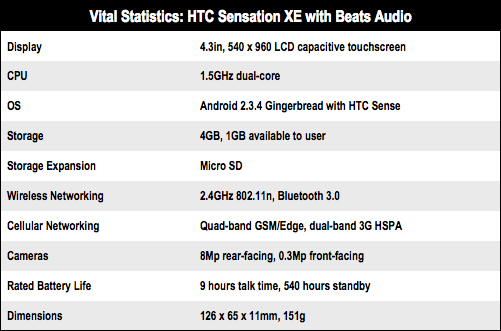 Sponsored: Ransomware has gone nuclear