This article is more than 1 year old
Happy birthday, Apple QuickTime
Released 20 years ago today
Apple's multimedia foundation, QuickTime, was released to the public 20 years ago today.
Initially provided as an Extension for the classic Mac OS – folk were running System 6 back then – QuickTime's ability to show tiny windows of video was premiered in May 1991 at Apple's annual Worldwide Developers Conference.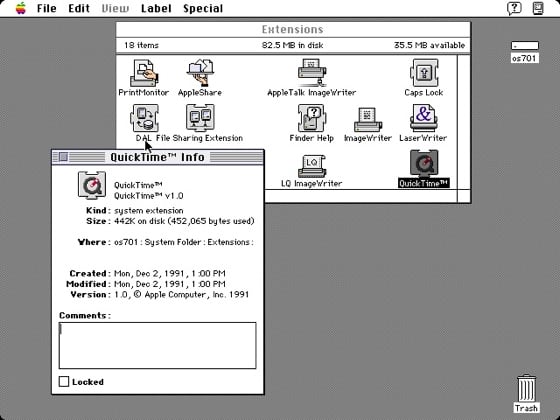 About QuickTime under System 7
The software's developer-in-chief, Bruce Leak – who would go on to join General Magic, Rocket Science Games and co-found WebTV – showed attendees a Mac running Apple's famous 1984 Macintosh ad.
Leak and his team continued to refine the codecs and the links that tied them into the operating system over the summer of 1991 until QuickTime was deemed ready for release.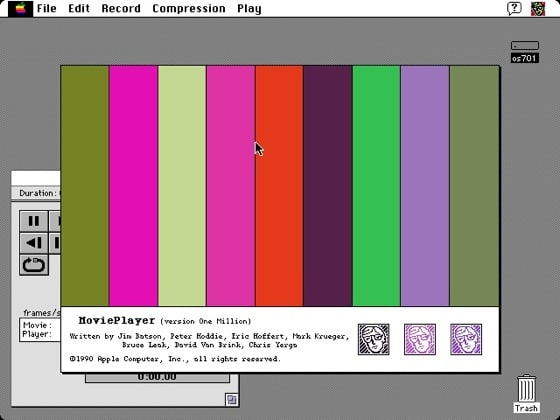 QuickTime's first developers get their due
Apple released the software on 2 December 1991, and made it possible for computers to show video clips with synchronised sound out of the box. QuickTime 1.0 was first made available on a third-party CD-Rom, From Alice to Ocean a book-on-disk about a journey across Australia.
Apple's CEO at the time, John Sculley, formally launched QuickTime at Macworld Expo in January 1992.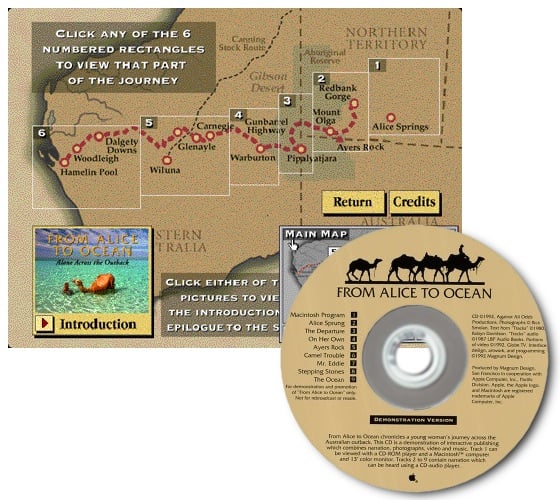 QuickTime debuted on the CD-Rom From Alice to Ocean
But QuickTime's origins go back much further than 1991.