Toshiba Regza 32UL863 32in LED TV
The sharpest picture we've seen?
Stunning picture
With both ActiveMotion and Resolution+ switched off, the screen's performance is largely unremarkable, with average definition and motion resolution peaking at around 650 lines. However, power up picture processing and it becomes a very different story.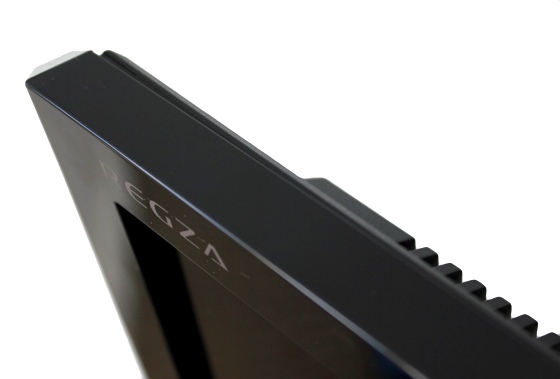 Keep the edge backlight turned down
Place ActiveMotion on its Wide setting and motion picture detail is held at a crisp 1080 lines. This can then be furthered fine-tuned with Resolution+. Unlike vanilla edge enhancement, Resolution+ picks its targets carefully, avoiding the kind of uniform edge enhancement that often looks unnatural.
Test footage proves particularly revealing, with the process extracting extra detail in strands of hair and bring out highlights in a model's hair, without affecting surrounding shadow areas or adding ringing.

Slimline
Try to avoid ActiveMotion 100 on its Smooth setting, as this introduces predictive motion artefacts around moving objects. The Standard setting does not, yet retains full 1080 line clarity.
The panel itself is generically good. It's a 1920 x 1080 LED edge-lit screen, with a dynamic contrast quoted at 4,000,000:1. Suffice it to say that the glaring edge backlight should be reduced for more comfortable viewing.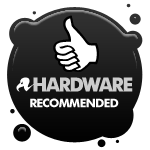 Where this set does fall over is in its audio performance. There seems to be a direct correlation between the extreme sharpness of its pictures and the thinness of its audio. Symmetry can be a double-edged sword.
Verdict
Overall, I rate this 32-incher rather highly. It's decently priced, is capable of blisteringly sharp HD, is satellite dish friendly, has good USB media playback and comes with a net portal which might yet come good. Well worth a look. ®
More TV Reviews

Ten monster TVs
Samsung
PS64D8000
Toshiba
Regza 47VL863
Sony Bravia
KDL-55HX923
LG
42 LW650T

Toshiba Regza 32UL863 32in LED TV
Feature-packed net-connected TV with classy image tech.