This article is more than 1 year old
Silverlit Spy Cam
Spy in the sky
Geek Treat of the Week Never mind all my boasting about training for a helicopter pilot licence to help me survive the zombie apocalypse, it's been a long time since I had a go at flying anything. Looking back, that was a mistake because this Spy Cam 'copter is fun, fun, fun.
I was really impressed at how simple this toy chopper is to set up and use, and how straightforward it was to extract and view the footage and photographs that I took.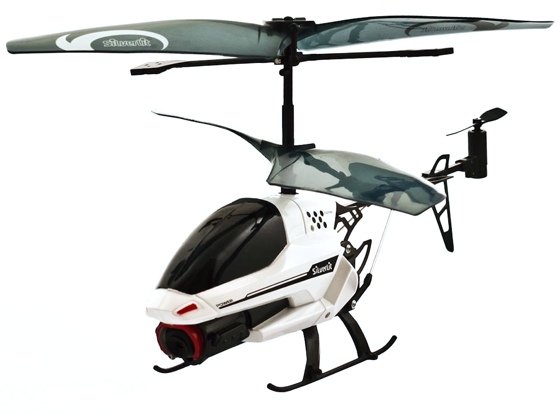 The toy is charged over a USB link, and it flies for around ten minutes before the battery goes flat. It has a 1.3Mp camera in the nose and 128MB of storage memory, enough for up to three minutes of video or a load of photos.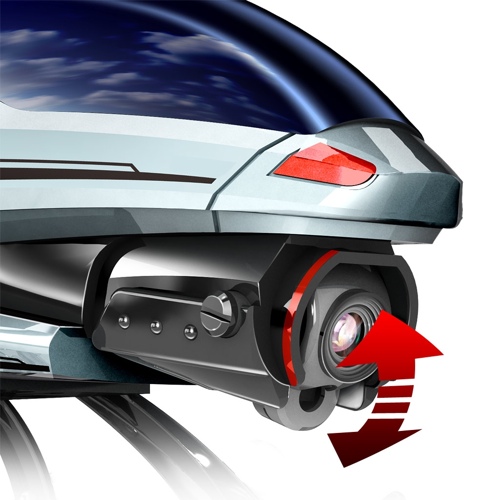 There's a 1.3Mp moveable cam in the nose
With the bundled software, I can upload footage and snaps with a single click to YouTube or facebook.
Meant for indoor use, the Spy Cam is pretty hardcore in the build department and survived ferret attacks - literally - and taking a bashing on several walls and floors. I haven't had to use the spare parts included yet!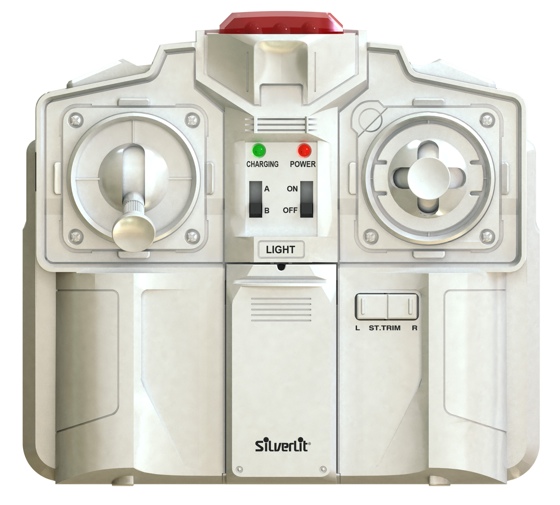 It took some serious practice to try and control the Spy Cam, especially working the tail rotor, but after about an hour I started to get the hang of flying it.
The camera didn't cope too well inside my room at home everything looked a little too dark and pixelated, but in a classroom with the lights full blast everything looks much clearer.
Photos - shot at 1280 X 960 - tend to be on the blurry side, because the Spy Cam is constantly moving. The video resolution is 640 x 480 and I found taking video gave much better results.
Some fiddling with the software that gives you a live view from the camera helped me slightly with the exposure but I think the makers could have increased the quality of the video camera. After all, I have a better one on my phone!
The Spy Cam is obviously for kids. That said, everyone who had a go was over 30 and found the Spy Cam loads of fun. But for £60 I'd like a better picture and some batteries included! ®
Geek Treat of the Week is published every Monday. Got a handy or fun gadget in mind you'd like us to consider? Please let us know
More Geek Treats

Pocket Boom
CableJive
DockBoss Plus
Elgato
EyeTV Mobile
GoPro
HD Hero 2
Griffin
Helo TC

Silverlit Spy Cam
Wee toy helicopter with a built-in 1.3Mp for sneaky aerial snapping.