Style and stylus
The AnTuTu benchmark app returned a score of 6483 which is impressive enough - the Note is ahead of everything but the yet-to-ship Asus Eee Pad Transformer Prime - but rather more so is the Note's ability to play 1080p video irrespective of codec or container. Audio is equally well supported with the stock music player handling Flac files with aplomb.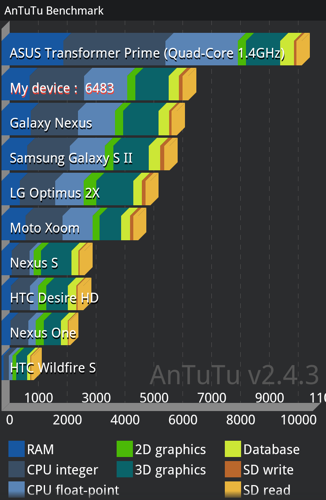 Internal storage is a reasonable 16GB with 2GB of that available to the user for app storage. If you need more space you can use a Micro SD card to add up to 32GB more. Unlike the annoying Nexus you can connect the Note up as a mass-storage device.
Stylistically, the Note is every inch a Samsung, which means it's a bit dull compared to the best from Motorola or Sony Ericsson. I'm not a fan of the physical home-button that Samsung seems wedded to. It looks old-fashioned and cheap, in my opinion.
To be fair, though, it's a very clean and solid device and Samsung has found space for a stylus bay at the bottom though it's a firm fit and teasing it out requires some careful work with a fingernail.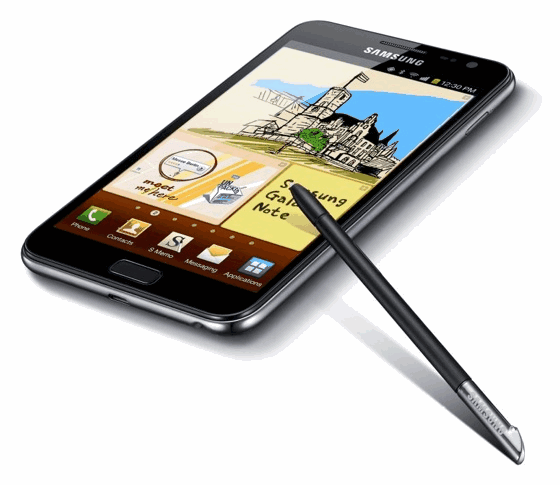 Scribble away
A stylus? Yes indeed. Whip out the pressure-sensitive Wacom-made digitiser 'S Pen' and you can write, paint, draw and doodle to your heart's content. You can even take and annotate screen grabs, which I suspect will be the most popular use. Grab an image of a map, circle a spot, scribble "meet you here" on it, save and send.
The bundled S Memo notepad software's handwriting recognition was a bit hit-and-miss too, but my penmanship is utterly terrible so that proves nothing. For creative sorts or kids, the Samsung app store has lots of free drawing and painting apps that work with the pen. I'd recommend Zen Brush to start with.