Pagan gods traditionally required human sacrifices – preferably of children – and a West Country academy school appears to be leading the way. To give pupils a lesson in "sustainability" they'll never forget, headmaster Rob Benzie of Ansford Academy in Castle Cary, Somerset, ordered a "No Power Day ... as an experiment to see if we can lower our carbon footprint".
It took place in December as temperatures plummeted to 1°C, and pupils students were permitted to cheat death by wearing as many jumpers as they could muster. All survived. Predictably, reactionary parents branded it as "barbaric" – ignoring the vital "awareness raising" potential of the experiment. An innovative game in Australia even advised children when they should pop off to help save the Earth Goddess.
Ansford Academy boasts of its Gaia-friendly credentials in its job advertisements, where we learn that "We frequently win awards for environment based work (Green Car, Young Engineers of the Year) and in July 2009 were the first school to run a 'No Power Day' in which we functioned without consuming any energy from non-renewable sources."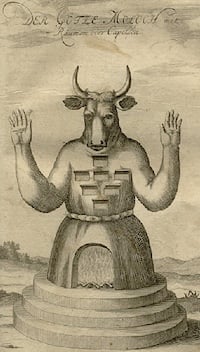 Whizz! It's St Custards' new skool furnass
As This is Cornwall reported:
"Michael Eavis came into school to present the national 'Green Flag Award' which has given the school 'eco status' for their work on reducing their carbon footprint and environmental work. He was present to watch the unfurling of the green flag and to see the school chickens freed into their new home currently in the school quad."
A marvellous moment.
We also learn that food and water were heated over high-CO2 emission charcoal – regrettably, not a very climate-friendly choice.
"Students will have learned a valuable lesson – that we should not take the power we use for granted, and if nothing else that we should be careful with what we use and reduce our consumption as much as we possibly can in order to best preserve the world's resources," the paper reports.
What's puzzling is why, after shivering in 1°C cold for a day, any student – who is not a masochist or latent sadist – would regard the "cause" as anything other than barmy dogma. Perhaps it's a subtle recruitment campaign for the fossil fuel industries. ®