Review Acer's Aspire line has become synonymous with affordable computing power, providing an air of quality even towards the lowest end of the pricing scale. With an asking price of £399, the 15.6in Aspire 5749 isn't going to break the bank and it certainly won't be shattering records, but can so little money buy reasonable performance?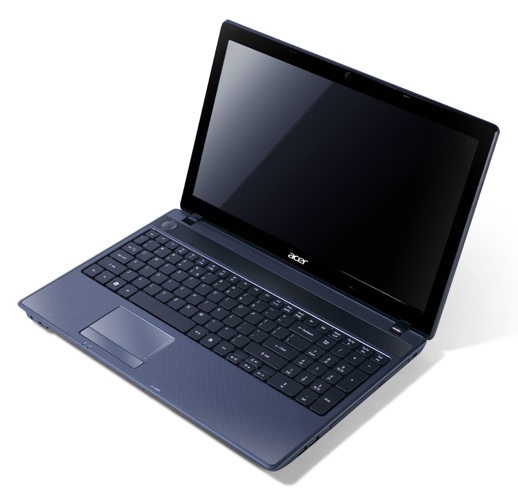 Bargain basement parts on board?
For your that kind of price, you might think Acer scraped the bottom of the parts bin and came up with a Celeron chip and a copy of Windows Vista. But fear not, you get a 2.2GHz Core i3-2330M, 4GB of DDR 3 Ram, a 750GB hard drive and Windows 7 Home Premium.
The 5749 isn't graced with a discrete graphics chip, so the task of rendering is left to the Core i3's on-die Intel GMA HD 3000 graphics core. The result is very good 1080p video playback, but absolutely no serious gaming ability.
As far as integrated accessories go, you get a standard DVD±RW optical drive, an SD card reader and Acer's own 2.4GHz 802.11n Wi-Fi card. There's also a webcam built into the usual spot along the top edge of the monitor bezel that surrounds the 15.6in glossy screen.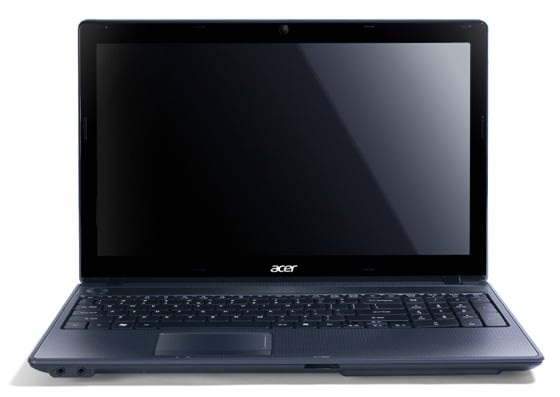 The screen is glossy, the resolution only 1366 x 768
I'm not a fan of 16:9 displays on notebooks - call me old-fashioned, but 16:10 makes much better use of the available area - so it's no surprise that I didn't take too well to the 1366 x 768 resolution.
To give the 5749 its due, though, its screen is a rather vibrant one that produces a pleasing picture. The viewing angles are reasonable but nothing to really write home about, and you'll be glad for the large range of travel the hinges provide if you're viewing from an awkward position.
Should you decide to bypass the screen, video output can be routed through either VGA or HDMI to bring the picture to the big screen.