Solid build, uninspiring looks
This Aspire is certainly not visually stunning, but the case design is functional and seems to be built solidly. I'm not too convinced about Acer's decision to bring all three of the USB 2.0 ports to the front corners, though. Despite its plastic construction, the 5749 still weighs in at a hefty 2.4kg.
PCMark 7 Results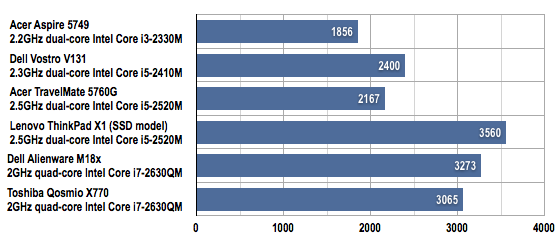 Longer bars are better
Given that the case has a quality feel, it might be expected for this to extend to the keyboard and trackpad. However, the keyboard feels a bit cheap and tacky. I didn't particularly enjoy typing on it due to the flat faces on the keys. As for the trackpad, my recommendation would be to avoid it and plug in a mouse.
I was disappointed to find that the Ethernet port is but a lowly 10/100Mb/s device, not Gigabit. Fortunately, the Wi-Fi works well and will likely outperform its wired counterpart.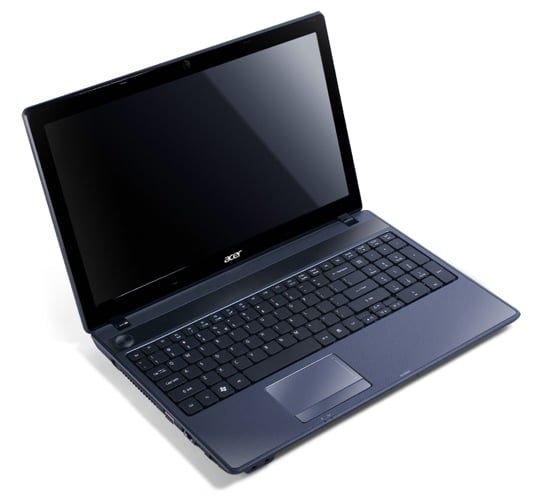 Not a top-quality keyboard
As with so many PCs these days, Acer bundles a bucket full of bloatware. Sifting through this mess turned up a couple of useful (non-trial) applications in the form of Acer Backup Manager for the data integrity conscious user and Cyberlink Clear.Fi to handle your media streaming needs.
Running PCMark 7 continually resulted in a total drain of the 5749's six-cell, 4400mAh Li-Ion battery in 2 hours 15 minutes, a fairly impressive result. Acer claims that you should be able to squeeze six hours of real-world use, and I'm inclined to believe it.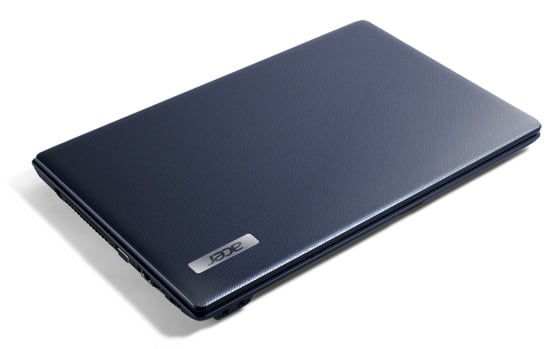 A decent build
Verdict
The Aspire 5749 is far from being the most powerful machine on the market, but the combination of respectable battery life and more than sufficient processing power could make this an ideal notebook for the cash-strapped. It may have its foibles, but Acer has released a decent computer at a very attractive price. ®
More Notebook Reviews

Apple
MacBook
Pro 13in
Acer
Aspire S3
Lenovo
ThinkPad
X1
Dell
Vostro
V131
Sony
Vaio
SB

Acer Aspire 5749 budget 15in laptop
A low-price 15in notebook the offers reasonable performance and a decent battery life.