OnLive Game System cloud gaming console
Server-ance play
Review The OnLive cloud gaming service was launched in the UK in September, and I was impressed by the fact that it allowed me to play a wide range of PC games on my Mac – without requiring Boot Camp and a copy of Windows, or any virtualisation trickery.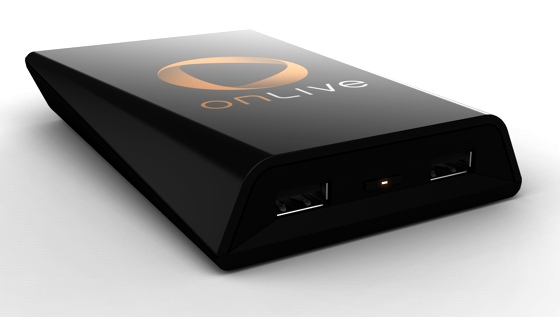 The USB ports are for charging wireless controllers
That's possible because OnLive runs your games on its own servers up there in the cloud and just squirts the game's video signal down to a PC or a Mac over a broadband connection.
And now you don't even need a computer at all. OnLive has come up with its own low-cost Game System that allows you to play on your HD TV instead.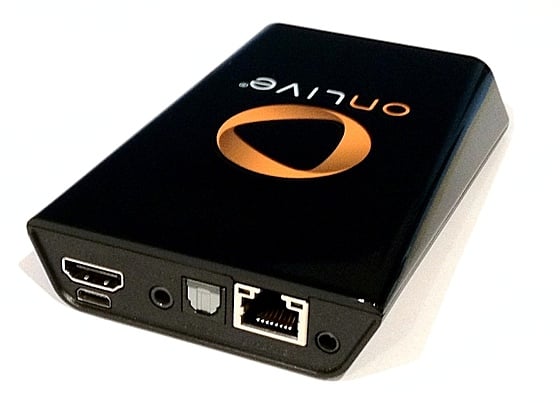 HDMI, digital and analogue audio, and Ethernet round the back
Priced at just £70, the Game System consists of a "microconsole" and a wireless game controller. The microconsole is a compact, glossy black box that looks very much like a portable hard disk - although it doesn't have an internal drive of its own. It's equipped with an HDMI interface for your TV, plus analogue and optical digital audio, and a pair of USB ports.
Network connectivity is provided by an Ethernet port, but there's no wireless option at the moment. My home network runs on powerline kit, so I had no trouble setting up the Game System in my front room, but the need for a wired connection might be a problem if your router is too far from your telly.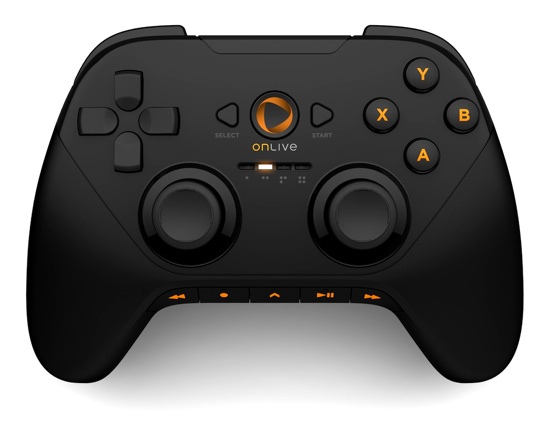 The bundled controller is wireless
The controller is quite conventional, but it's solidly built and, despite the low cost of the kit, includes a rechargeable battery. The power pack should last for more than 30 hours, but the controller can also run off two AA batteries if required. You can connect up to four controllers, or use a USB keyboard and mouse if you prefer.