2011's Best... Games
Line up your holiday entertainment
---
Call of Duty: Modern Warfare 3

The minute I've finished writing up MW3 in my top ten I'm off to the shower with a bottle of drain cleaner and a Brillo Pad. That's how dirty and ashamed I feel. Especially when its inclusion comes at the expense of games like Frozen Synapse and DiRT 3.
You see, like the Metacritic trolls, I was ready to pour hate on the series for all the right reasons: repetition, repetition, repetition. But try as I might, I just couldn't. From the peerless production values and neat narrative conclusion of its single-player to its honed-to-perfection multiplayer, MW3 oozes inimitable quality. For all its familiarity, then, the call of duty remains difficult to resist.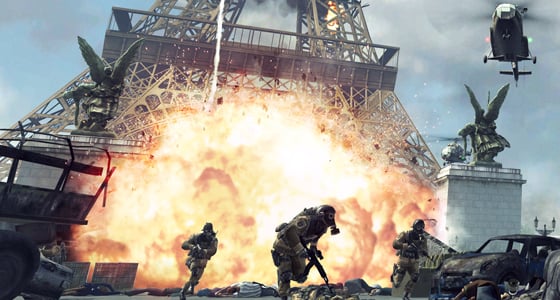 Reg Rating
90%
Platforms
PC, PS3, Xbox
Price
£45-55
More Info
CoD:MW3 Official Site
Dark Souls

The uncompromising follow-up to the most difficult RPG of all time, you'd be forgiven for protesting about Dark Souls inclusion in this top ten. But this isn't a democracy, I'm afraid. This is my list, and Dark Souls fully deserves its place.
Sure, you need three hands to play it. One hand to wield the Drake Sword, one to clench the Crystal Ring Shield, and one to type the boss names into YouTube. And yes, it's likely most players gave up long before the end. But no other game was as compulsive and satisfying. While Dark Souls presented 2011's sternest gaming test, it also provided its greatest sense of achievement.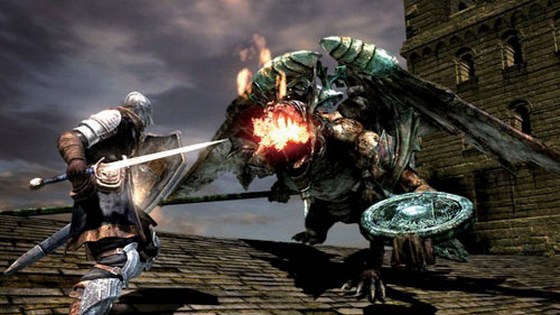 Reg Rating
90%
Platforms
PS3, Xbox
Price
£40
More Info
Dark Souls Official Site