2011's Best... Games
Line up your holiday entertainment
---
The Elder Scrolls V: Skyrim

Delivering more bang for your buck than a two-week holiday in Patpong, Elder Scrolls: Skyrim is not only this generation's biggest RPG, it's also one of the best.
With over 100 hours' adventuring packed into its impossibly large world, it's hardly surprising Skyrim lacked polish in places – this is Bethesda after all. The user interface was cumbersome on PC and the Xbox version full of minor graphical glitches. And, although working round the clock to improve the experience, Bethesda's patches have so far been... well, patchy, to say the least.
But when beheading an Orc with a Standing Power Attack, spelunking through the ethereal magnificence of Blackreach or pummelling an Ancient Dragon with Destruction magic, my guess is you'd have been far too engrossed to notice Skyrim's flaws – that is unless you were playing the lag-riddled PS3 version.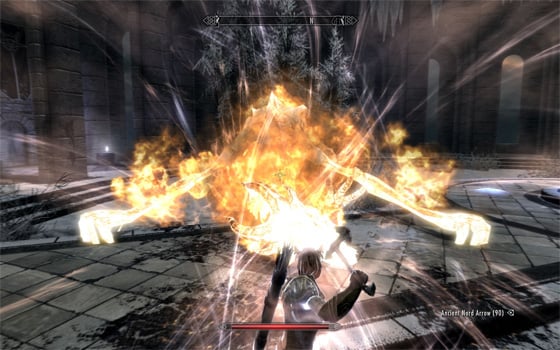 Reg Rating
95%
Platforms
PC, PS3, Xbox
Price
£40
More Info
TESV:S Official Site
Portal 2

With Portal 2, developer Valve delivered another masterclass in videogame design. Thanks to the game's flawless blend of narrative and mechanics, the developer achieved the impossible: stretching the taut puzzling of the original across an eight-hour single-player and six-hour co-op campaign.
The lavish detail of the Aperture Science Laboratory; J Jonah Jameson's performance as Cave Johnson; the integration of the new physics-bending gels – any other developer would have been content perfecting just one of these elements.
Valve managed not just all of them but so much more. Bigger, better and funnier in every way imaginable, Portal 2 was easily the year's best puzzler. Now, any chance of Episode 3 or Half-Life 3 in 2012, Valve?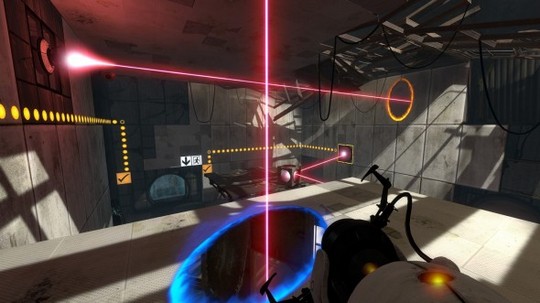 Reg Rating
90%
Platforms
PC, PS3, Xbox
Price
£30 (PC) £40 (PS3/Xbox)
More Info
Portal 2 Official Site