2011's Best... Games
Line up your holiday entertainment
---
Total War: Shogun 2

The culmination of a decade's worth of refinement, Shogun 2 marked the pinnacle of the Total War series. The turn-based empire management and real-time combat formula may have returned largely unchanged from Empire and Napoleon, but simplified campaigns and streamlined interfaces meant it wasn't only the most focused Total War to date, but also the most accessible.
Developer Creative Assembly didn't forget the über-strategist, however. Ninja Saboteurs and Geisha spies brought additional intricacy to warfare. And you still needed to master both land and naval combat to stand any chance of becoming a Shogun. But it was the lavish depiction of Japan's Sengoku period and the phenomenally addictive ranked online matches that really cemented Shogun 2 as this year's best RTS.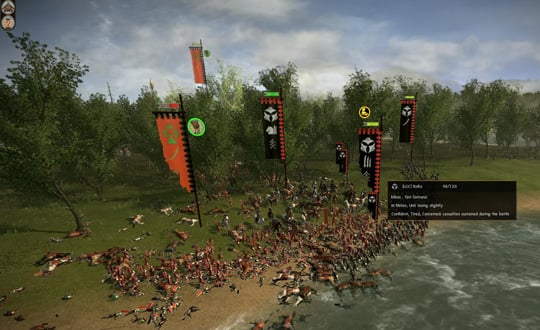 Reg Rating
95%
Platforms
PC
Price
£30
More Info
TW:S Official Site
Uncharted 3: Drake's Deception

A masterpiece of cinematic action gaming, Uncharted 3 was as much a joy to behold as it was to play. For the third time in succession, developer Naughty Dog set new benchmarks in graphics, gameplay, writing and voice acting – not to mention bromance, thanks to Nathan and Sully's ever-increasing interdependence.
It's an unabashed popcorn-blockbuster, of course. But one so exquisitely crafted it almost defies critique. To mention the relatively short 8-10 hour campaign, the loose and floaty gunplay or the occasional hiccup in the cover system would be churlish nitpicking in a game as near-perfectly executed and presented as this.
Game of the year? Definitely. Game of the generation? Probably.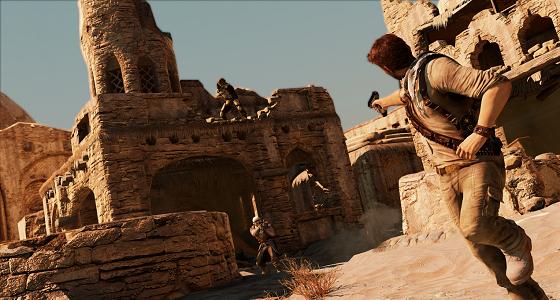 Reg Rating
95%
Platforms
PS3
Price
£40
More Info
U3:DD Official Site