Call of Duty is hottest selling entertainment product ever
Quicker to cash $1bn than Avatar
---
Call of Duty: Modern Warfare 3 has exploded past James Cameron's 3D blockbuster, Avatar, to became the fastest entertainment offering of any kind to achieve $1bn in sales.
The game arrived at the milestone 16 days after its release on 8 November - one day less than Avatar took on its release in 2009.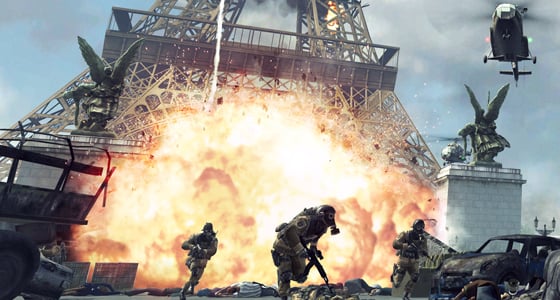 Explosive revenue
Then again, while the price of 3D cinema tickets are by no means cheap, they're certainly lower than the retail cost of each MW3 disc.
According to game publisher Activision, the Call of Duty community now boasts over 30m players, a figure it was quick to point out is more than the combined populations of New York, London, Paris and Madrid.
Modern Warfare 3 raised the games-sales bar this year when 6.5m copies purchased in the first 24 hours of sale. While setting new revenue records in the process, sales easily eclipsed those of its competitor, Battlefield 3, despite being EA's fastest selling videogame ever. ®
Similar topics
Narrower topics