Xmas Gift Guide The modern smartphone is the true Swiss Army knife of gadgets. Want to listen to music? Watch a video? Browse the web? Read a book? Keep up with your friends? Take a picture? Make a video? A smartphone can do all those things, with ever increasing competence.
In 2011, the smartphone just got better and better, with the arrival of dual-core processor technology, and 1080p HD recording and playback.
Of all the handsets I saw this year, five stood out for me, listed below in reverse rating order. They are all competent phones, capable and powerful whatever you want them to do. They have different, but good operating systems - whatever their respective fanboy cheerleaders may say. If you don't like one, try another.
Orange Monte Carlo

With the global economy circling the bog bowl in a manner not seen since the fall of the Roman Empire, there's a lot to be said for a phone that gives you 80 per cent of the large-screen smartphone experience for 25 per cent of the price. And at £120 pre-paid - with a free Christmas gift box no less - that's what the Monte Carlo, aka the ZTE Skate, does.
Sure, the 800MHz CPU can't handle Flash video well but then neither can can the iPhone or Nokia's Lumia. The 4.3in, 480 x 800 screen is more than capable of matching the rich kids' toys when it comes to Facebookery, Tweeting, e-reading, satellite navigation and web browsing. The trade-off? All that horrid Orange bloatware.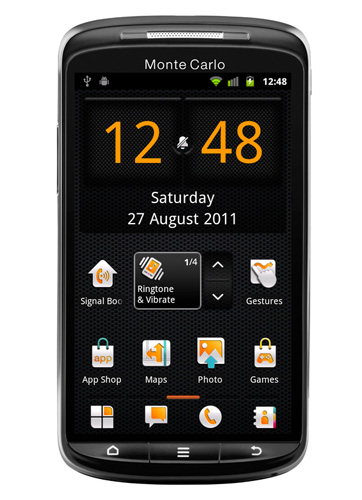 Reg Rating
80%
Price
From £129 on PAYG
More Info
Orange
Nokia Lumia 800

Can one phone ever have had to carry so great a weight of expectation? Not only does the Lumia 800 have to staunch Nokia's haemorrhaging market share but it also has to prove that Microsoft's Windows Phone 7 is something more than a Redmond vanity project.
There's no doubt the Lumia is a fine phone: it's superbly made, comes with free turn-by-turn satnav, goes like the clappers thanks to its 1.4GHz CPU, and has a beautifully colourful 480 x 800 OLED screen. And it doesn't cost an arm and leg.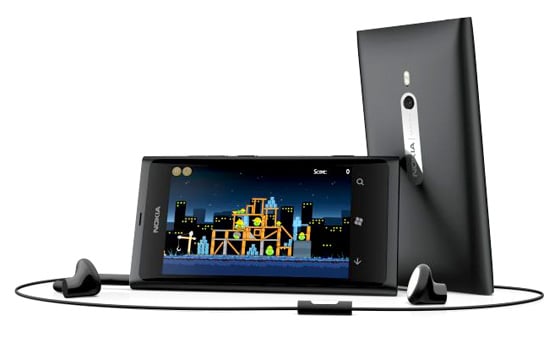 Reg Rating
80%
Price
£450 Sim-free
More Info
Nokia
Similar topics