This article is more than 1 year old
RIM BlackBerry Curve 9380 with BBM music
Going for a song?
Review Perhaps sensing that it's on the verge of losing the smartphone battle, BlackBerry manufacturer RIM has all but swamped the market recently with a rash of handsets, each offering something a little bit different. The Curve 9380 is the midrange full-screen model, smaller and cheaper than the Torch 9860, and with no hard Qwerty keyboard.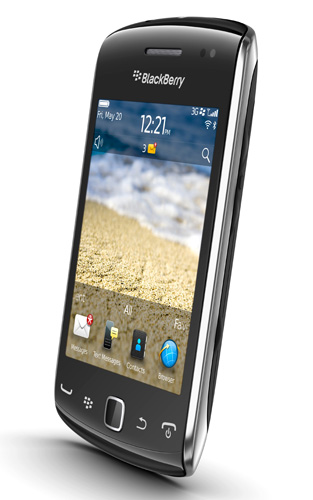 Musical box: RIM's BlackBerry Curve 9380
It's very compact and sleek, its aluminium and glossy black plastic casing measuring 11mm deep with gently curving sides and weighing just 98g. The 3.2in touch screen is big enough to view movies on, just about, but it's let down by its unexceptional resolution of 480 x 360 pixels. By contrast, the 9860's 3.7in screen is a good deal sharper, packing in 800 x 480 of the little devils.
Beneath the screen are the standard four BlackBerry hard buttons surrounding an optical trackpad but they feel a bit odd after encountering the sensitivity of the screen – which is excellent, actually – and it's easy to forget that you need to press quite hard to activate them. The BlackBerry hard Qwerty keyboards are very hard to beat, but the same can't necessarily be said for the on-screen touch versions, especially on smaller screens like this one.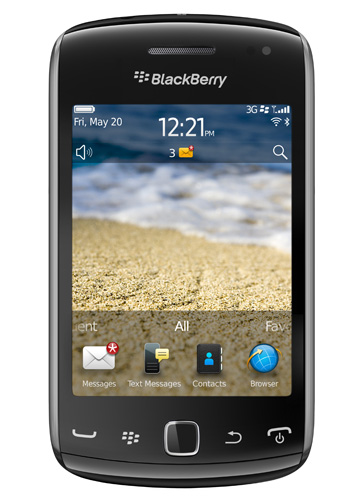 Moving between touch to button controls can feel a bit odd
The keys are small and difficult to distinguish beneath the thumbs, and when holding the phone in portrait mode, it presents the numbers in numeric keypad format – handy if you're trying to dial a number with one hand, but a bit confusing otherwise. And it retains this layout in the landscape version, which you'd expect to use with two thumbs anyway, in which case a line of numbers across the keyboard works better.

NFC on-board so you can add to your phone bill when this payment method takes off
The latest BlackBerry 7 OS now has NFC (Near Field Communication) which should future proof it for mobile-based payments when they become available, and there's also the latest version of BlackBerry Messenger, which allows you to chat with your mates from within some apps and games. BlackBerry Protect is also on board and allows you to back up your data and to locate your phone if you've lost it, in the manner of HTC's Sense.com.