Sony off the hook for killing Linux on PS3
Insufficient evidence against it, says Judge
---
A federal judge has fully dismissed a class-action lawsuit brought against Sony over the electronics giant's decision to axe "Other OS" support from its PlayStation 3 console.
US District Court Judge Richard Seeborg granted a request by Sony to dismiss the case under the Computer Fraud and Abuse Act because there were insufficient facts to hold the company liable, CourthouseNews reports.
"The dismay and frustration at least some PS3 owners likely experienced when Sony made the decision to limit access to the PSN service to those who were willing to disable the Other OS feature on their machines was no doubt genuine and understandable," Seeborg said in his ruling.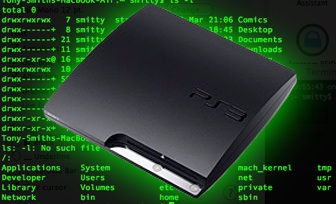 Those were the days...
"As a matter of providing customer satisfaction and building loyalty, it may have been questionable."
But "as a legal matter... plaintiffs have failed to allege facts or articulate a theory on which Sony may be held liable," he concluded.
A complaint seeking class-action status on behalf of all PS3 owners was filed in April 2010. It claimed that the disabling of the PS3's OtherOS option violated a raft of civil laws, including those for breach of warranty, unfair competition and computer fraud.
Sony had touted the feature, which allowed users to run Linux and other software on their consoles, in interviews and presentations, but later dropped it after a hardware hacker discovered how to exploit OtherOS to jailbreak the PS3.
Proceedings were effectively concluded in February, but plaintiffs were granted leave to amend their complaint.
Recently, Sony included a clause in its new Terms of Service, which waived user's rights to bring class-action lawsuits against the company. Laws here prevent such restrictions being put in place in the UK, though. ®