This article is more than 1 year old
Prada and LG peg up third fashion phone
Smart move?
The tech meets trendsetter partnership between the fashion tour de force Prada and Korean electronics giant LG continues where others have failed. Indeed, that was the message both companies were pleased to convey as the third Prada phone by LG was unveiled with some seriousness at Claridges in London yesterday.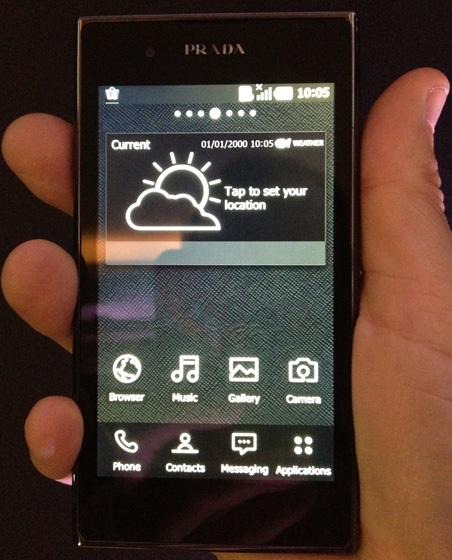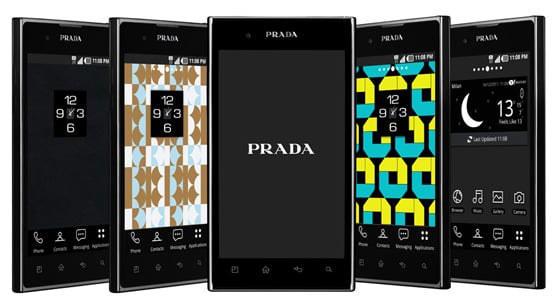 At first glance you'll not really notice anything special about the phone - it appears to be just another sleek 4.3in touchscreen handset, but turn it over and you're greeted by Prada's signature Saffiano pattern in black on the back along with the distinctive logo. Go a step further and turn it on and the Android 2.3 OS has been res-skinned with eye-catching black, grey and white icons. And before you ask, yes it will be upgradeable to Ice Cream Sandwich.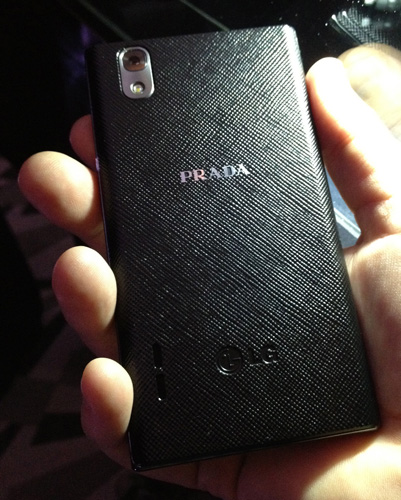 Given that that the last Prada-LG handset collaboration appeared in 2008, you might wonder what took them so long? The difference here is that rather than delivering a fashion phone, the need this time was to deliver a smartphone. Both parties were keen to play this up along with its super bright 800nits screen, which at 800 x 480-pixels isn't exactly the highest res offering. In the hand with the pre-production samples, and on paper too, it seems well kitted out.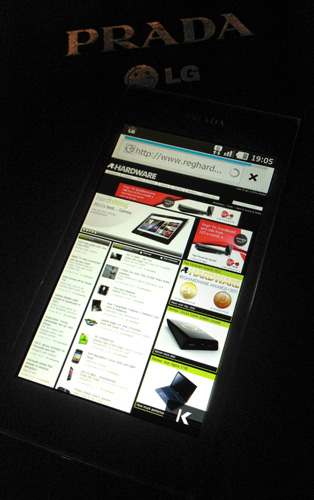 The Prada Phone by LG 3.0 features a 1GHZ, dual-core ARM Cortex A9 CPU (OMAP4430), 1GB RAM, 8GB on-board user storage plus micro SD expansion up to 32GB. The 8Mp stills camera can also shoot 1080p/30fps video. There's an FM radio on-board along with Bluetooth 3.0 and 2.4/5GHz 802.11n Wi-Fi. The 1540mAh battery will most likely get you through the day if you turn its dazzling screen down.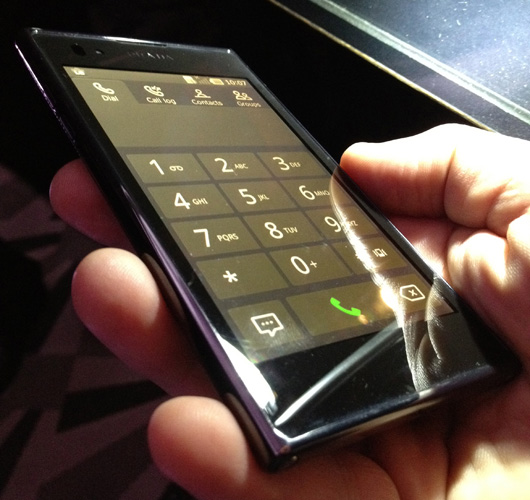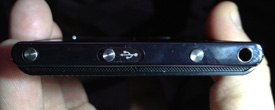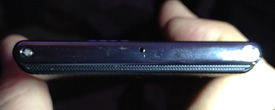 The buttons at the top weren't the particularly intuitive, when grappling with the handset in the the dimly lit showcase area. One of them functions as a camera shutter release which isn't the most obvious place to have it, but does help keep fingers away from the lens. The back comes away to allow access to the removable battery, Sim card and microSD slots. All in all, no niggling tie-ins for storage and the like.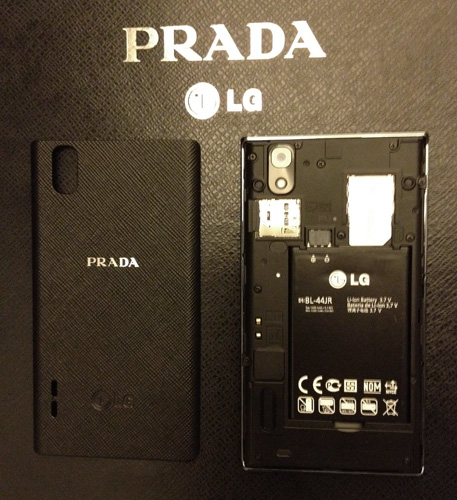 And if you want to buy one, well that's another story. Pricing and availability had yet to be announced, but the Prada Phone by LG 3.0 will initially be rolled out in Asian and Western European markets. So that'll make a change from Brits going across the pond to buy iPhones early, US fashionistas may well journey to Europe for a slice of style. ®