The taxpayer-funded quango given the job of rebranding and promoting the nontrepreneurs of Shoreditch has blown through £1m on admin costs alone in a year.
'Tech City' is the brainchild of No.10 special advisor Rohan Silva. It's also the name of the eponymous unit within UKTI, a taxpayer-funded quango, that's been set up to promote 'Silicon Roundabout' web companies. UKTI has refused requests to reveal the costs of the vanity venture, and the salaries of those involved.
Now, thanks to a FOIA request from Milo Yiannopolous we know some budget details.
The Tech City Initiative has so far cost £1.79m, we learn, with "business specialists" bleeding the taxpayer for the majority of it: £1.171m including expenses.
Marketing has cost £150,000 and "events and other promotional activities" £250,000. Since the entire purpose of being a nontrepreneur is to attend meetups and parties, that's an important part of the budget. The civil servants add the rest of the cost.
The sum excludes money spent on Shoreditch's finest overseas, and other money poured into the Black Hole of Old Street by other government departments and quangos, such as the Technology Strategy Board.
And some FOIA requests were refused flat out: PA Consulting and Grant Thornton declined to reveal salaries of their consultants and BIS refused to disclose the salary of Eric Van der Kleij, the "CEO" of Tech City.
It's your money - but they won't tell you how much is being spent.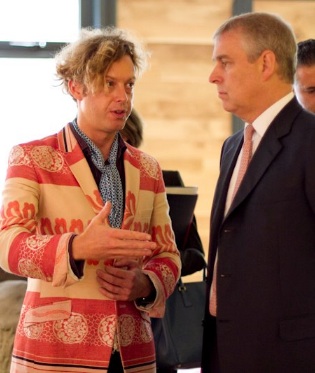 One of these men takes public money and doesn't do any work. The other is Prince Andrew.
Tech City has already come under fire for spending almost £50,000 on a basic Wordpress blog and getting things seriously wrong on its map of the area. Also for claiming that 400 new tech firms have launched in the area - but using a definition of "tech firm" that includes clothes shops, law firms, dance studios and marketing agencies.
Tech City said these still technology companies, because they were "part of the digital movement".
Cutting red-tape and strengthening IP are proven ways of encouraging private investment into startups. But not in the hyperreal, fantasy world that policy advisors inhabit.
Party on, everyone. ®