Snappy dresser..?
The V1 might not be a looker but I personally love the sheer plainness of the design. Its squarish, vaguely reminiscent Trabant P601 styling has both a retro charm – more genuine than the Olympus E-PM1 – and a cool contemporary edge. Also to Nikon's credit is the complete departure, in designing the controls layout of this new system – different from that found in their DSLR and compact models – and the adoption of a refreshing minimalist approach completely at odds with their latest advanced compact release. Indeed, if the latest Coolpix P7100 is a feast of controls, the V1 is the bare essentials.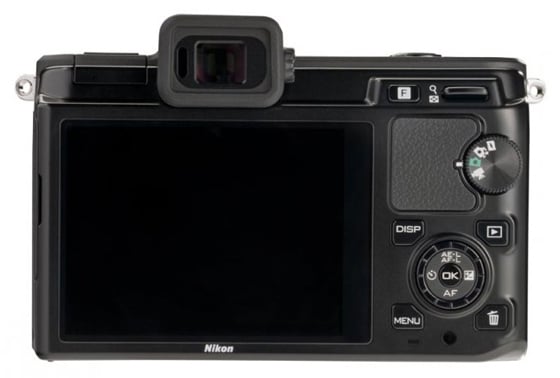 No PASM dial, but making changes works out better than you might think
The V1 controls are deliberately sparse and basic. Apart from the obvious four-way pad giving you access to AE/AF-Lock, exposure compensation, AF mode and self-timer and including a scrolling wheel, the only other dial is the mode dial. This only includes four settings, Photo, Video, Motion Snapshot and Smart Photo Selector, despite having space for many more.
The decision not to make the PASM settings readily available on the mode dial is at first puzzling but it then becomes obvious that this distinction avoids in-house competition between the 1 range and Nikon's DSLR and Coolpix series. My guess at Nikon's logic is: if you want the same readiness and flexibility of controls of a DSLR, then go for a DSLR or if you want a compact that feels like a DSLR then opt for the Coolpix P7100 instead.
With these assumption in mind, it becomes clear that Nikon has made virtue of the design limitations this camera system. By providing the V1 with bags of personality, from the blocky looks to the minimalist and idiosyncratic control layout, Nikon has transformed this camera's flaws into eccentric but attractive design choices.
So manual and semi-manual settings can only be accessed through the menu? So what? Despite I like to shoot prevalently in aperture priority and manual mode I did not miss the direct access to these modes, since I tend to stick to one or the other for a period of time during shooting.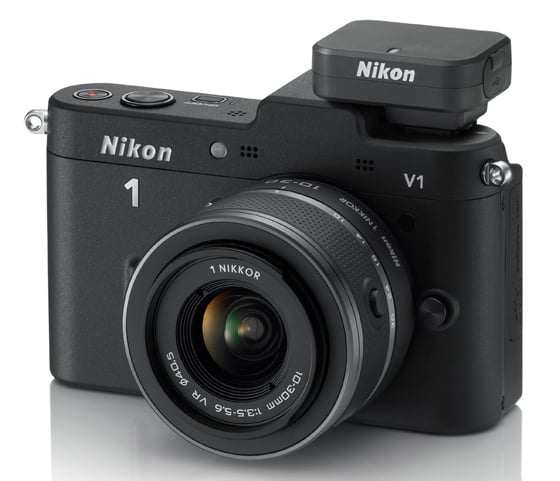 That's no idiosymcratic flashgun, it's the optional GPN100 GPS accessory
Also, the general operation of the V1 is one of the most straightforward I have experienced and one of the most pleasant. The menu is extremely simple and does not feel too crowded. Settings and shooting options are basic but include some very useful ones such as a choice of three different upper range ISO auto setting: Auto ISO 100-3200, Auto ISO 100-800, Auto ISO 100-400. These options give you better control over your acceptable image noise preferences in varied environments.