Visual aids
A major selling point that will set the V1 apart from most of its competitors is the provision of a built-in high resolution electronic viewfinder, with a sensor for automatic activation and a very detailed view. This is partnered with a top class 3in LCD with a 920k-pixel resolution, which presents astonishingly clear images and is a pleasure to use.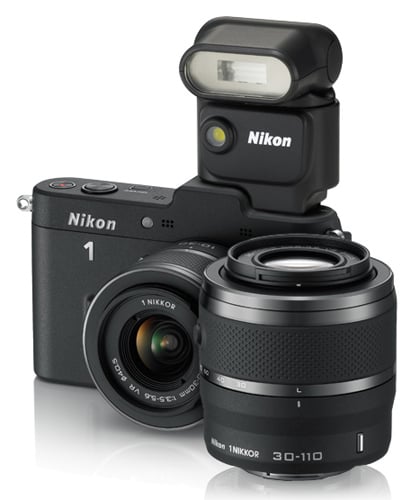 The port for flash and other accessories is one of the main benefits of the V1 over the cheaper J1 model
In a bid to justify the hefty selling price Nikon has provided the V1 with their latest generation image processor, the Expeed 3, which offers exceptional performance, with up to 60 fps shooting at full resolution, and enables complex functions like Smart Photo Selector, which combines five of the best 20 shots the camera takes in a burst when the shutter is only half pressed to the final shot obtained at full depression to create the perfect image.
When it comes to the AF system, the V1 distinguishes itself by adopting a hybrid, ingenious combination of phase and contrast detection, which proves a very flexible and effective approach to focusing. The 73-point phase detection option is the fastest of the two and does an excellent job at keeping track of moving subjects while the 135-point contrast one is just the perfect solution for still subjects in difficult lighting conditions, traditionally a sticky point for this class of camera.
Another nod at the enthusiast photographer is the unusual dual shutter release sported by the V1. This unconventional camera gives you a choice of a mechanical or electronic release, where the former allows you to sync at high shutter speeds of up to 1/250th of a second but limits the continuous shooting speed to 4fps whilst the latter, indicated in all other shooting situations, supports silent operation and full shooting speeds.
In line with its minimalist approach the V1 refrains from offering any sort of funky feature or special effect, the only exception being a rather strange and pointless Motion Snapshot mode, where the camera records on the buffer a 1 second movie clip to a pre-selected musical tune immediately before registering the still image and can, if desired, combine the two into a slow-motion and odd-looking video.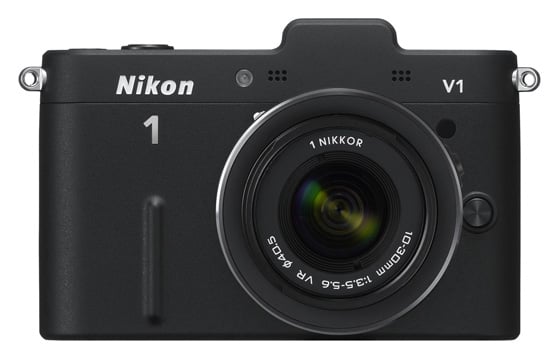 No fun filter effects on-board, this model takes itself far more seriously than its J1 sibling
In terms of image quality the V1 produces some of the finest and more detailed pictures I've seen in the CSC range, with very natural-looking colours, perfectly balanced exposure and an impressive dynamic range despite the smaller sensor. Noise performance is also very good, although some grain starts to appear at ISO 800 and becomes a bit more evident at ISO 1600 and ISO 3200 but both sensitivities are still perfectly usable.